Which plans can use this feature? Enterprise
The Insights page is the home screen of your Crew Command Center interface. Use it to view aggregated metrics for all of the organizations you manage.
Your Insights home screen is divided into four categories of metrics
General—Personnel numbers, including employees invited and employees deleted
Engagement—Team communications, including messages sent and Gold Stars
Scheduling—Photo/PDF schedules and time off requests
Shift Covers, including Shift Cover requests and shifts covered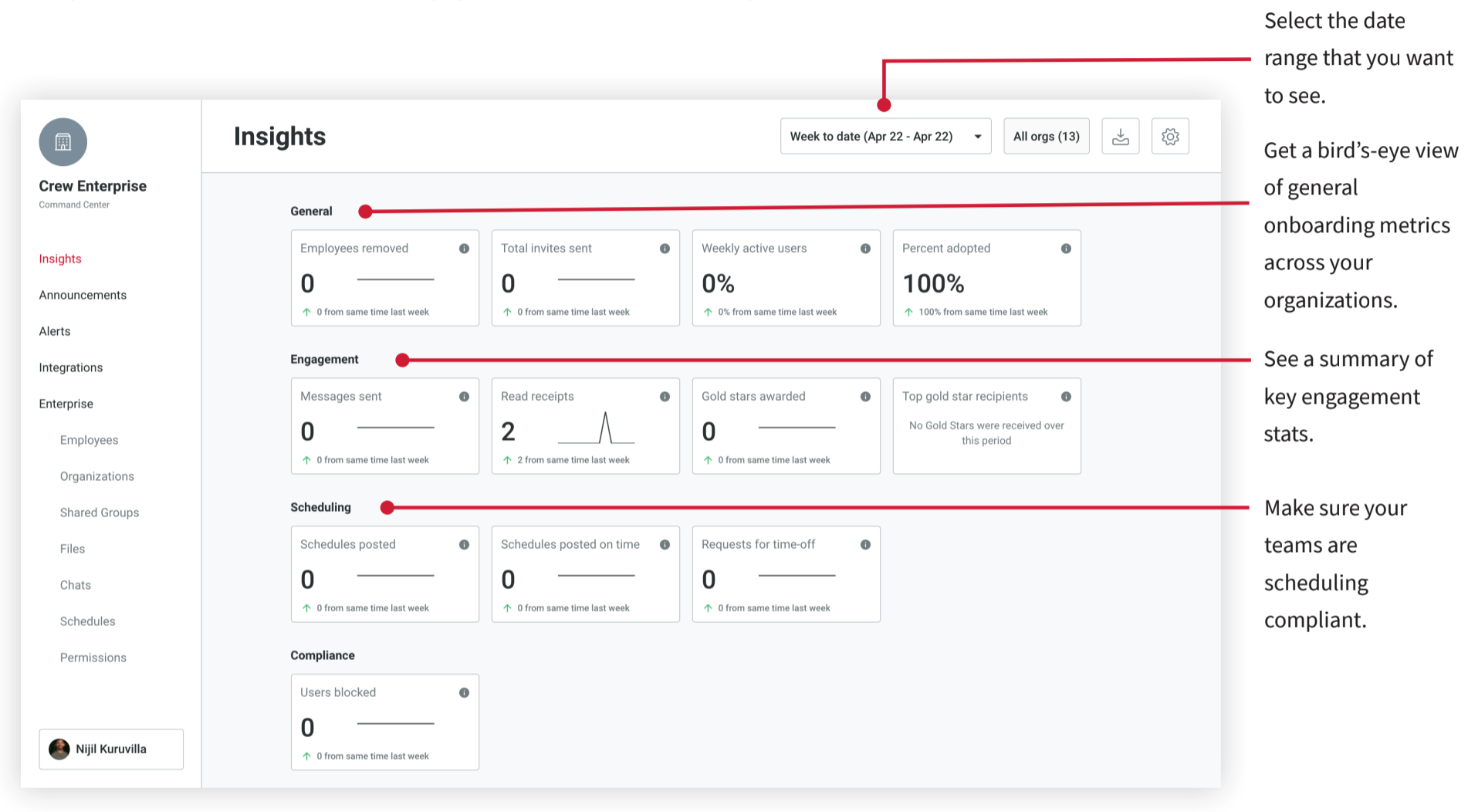 Use the Wheel icon to decide which group of metrics you want to see. Save your settings as the default, if desired.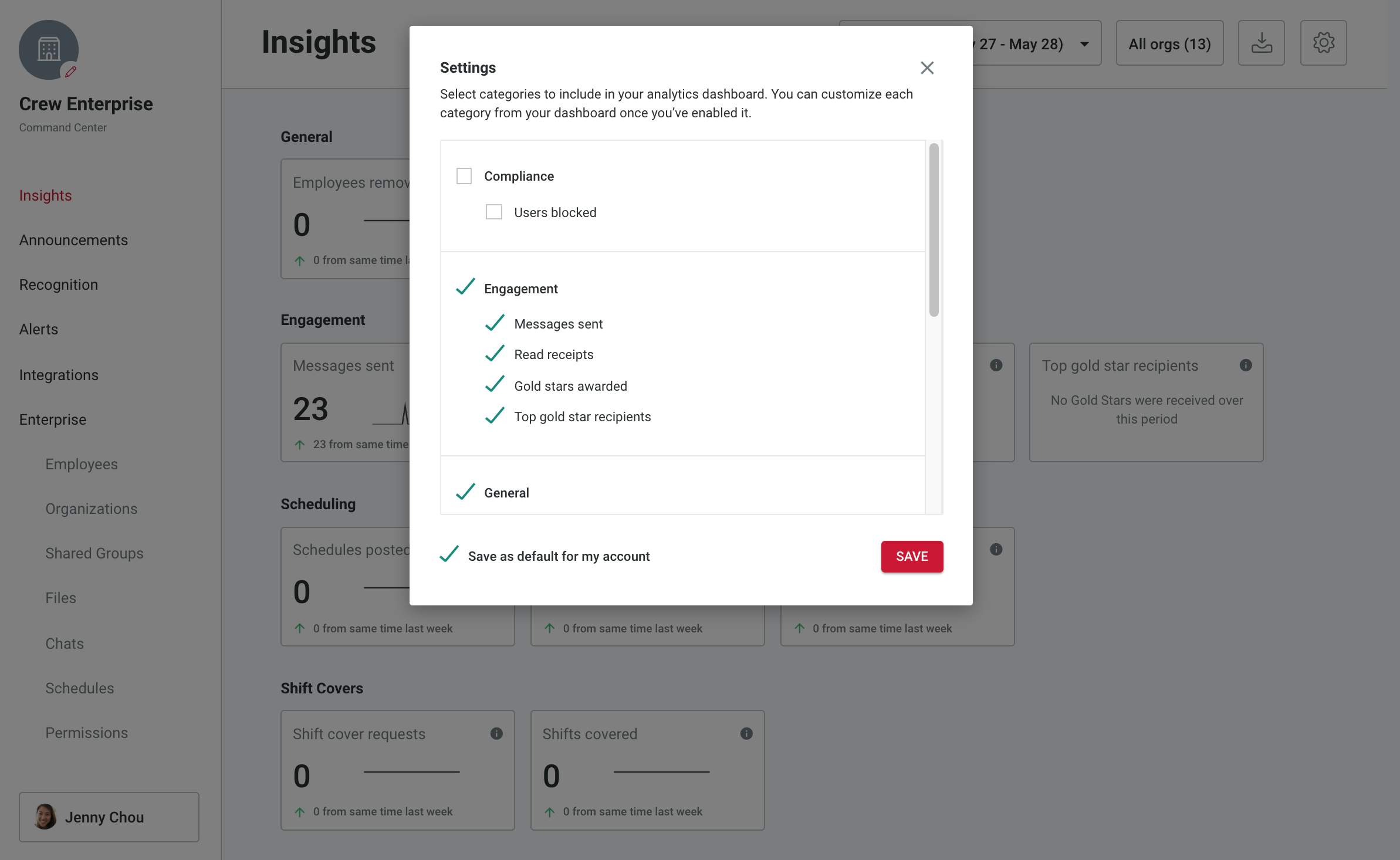 You can choose which metrics you want to appear on your Insights screen
Select the time frame you want to view from a dropdown box of options. This choice will affect some of the data comparisons you'll see. (See Metric Box details below.)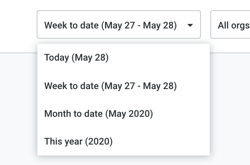 Choose the data time frame you want to see
Tap on the Orgs box to view only the organization or group of organizations you're interested in.
By the Numbers
Each Metric Box includes
Base number in bold type (e.g. the number of messages sent)
Comparison with the numbers from the previous time period (e.g. if you're looking at numbers for this week, it will compare with the prior week)
Sparkline graphic
Hover over the Info icon in the top right of each box to see a brief description of that particular metric.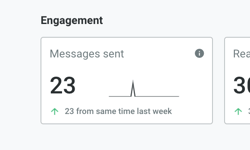 Each box gives you a variety of views on the metric in question
Click on a specific metric box to see the distribution of info across your organizations.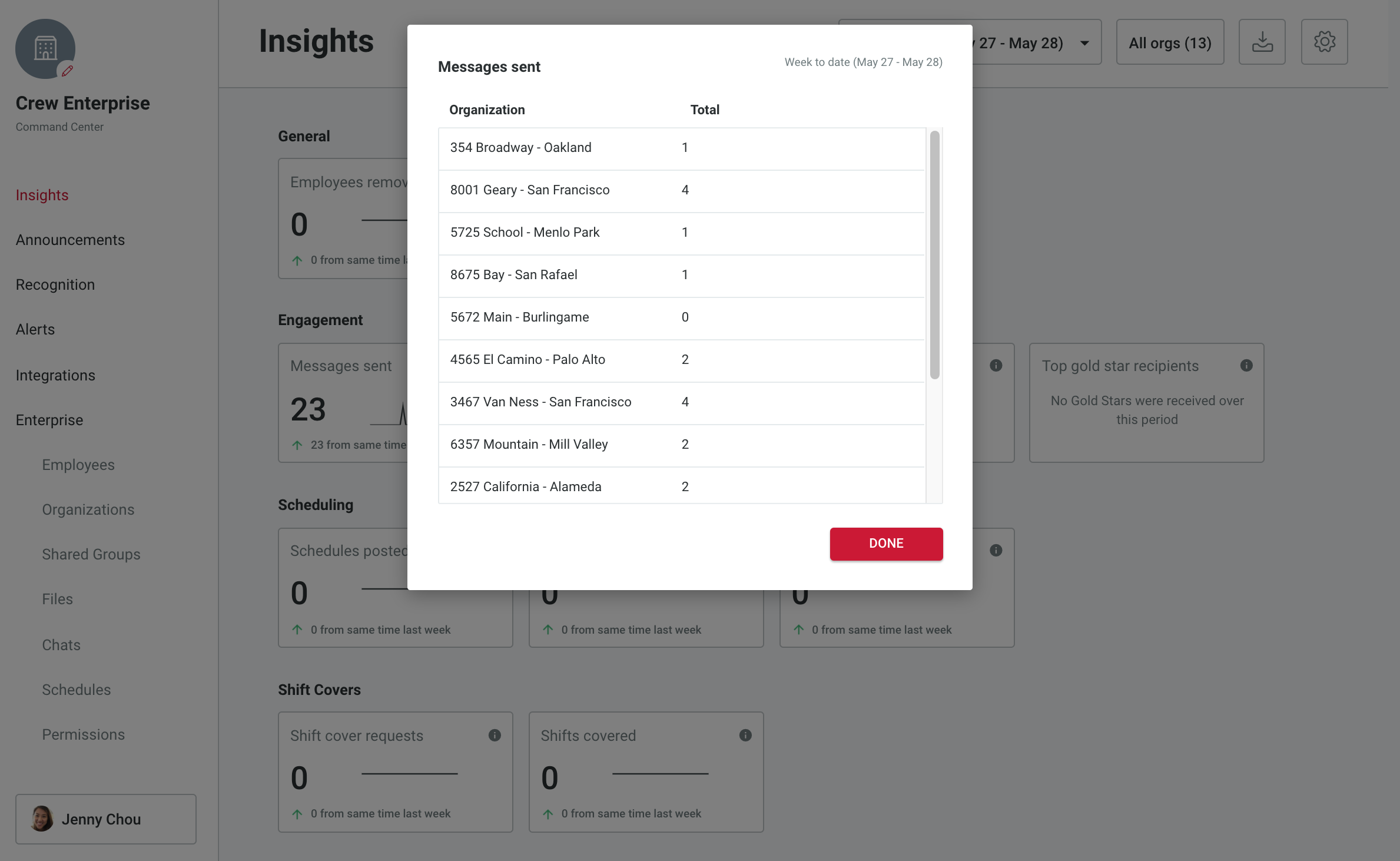 Tap on a specific metric to see the distribution across organizations