There's no need to drop hints at work that your special day is just around the corner—your birthday is listed on your Profile page! It's easy to add yours (or to delete it when you decide that you don't want to blow out that many candles.)
Here's how to add your birthday to the Crew app
Go to the Information section of your Profile screen
Tap "Edit"
Set the appropriate month and day
Tap the checkmark (Android) or "Add" (iOS) at the top right of the screen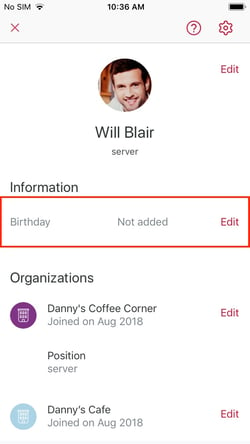 Add your birthday from the Profile screen
Your birthday will now be visible to the entire team on your Profile page. To access another team member's Profile page, tap on that person's photo in your Coworkers tab.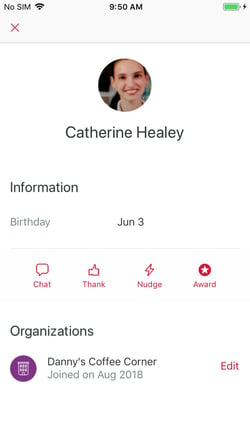 View your team members' birthdays on their Profile pages
You can also remove your birthday from Crew by returning to the birthday calendar in your Profile screen and tapping "Delete" (Android), or tapping the "X" on the date line (iOS).
Now get your answer ready for when someone asks you if you prefer chocolate or carrot cake!
Note Admins, you can send automatic birthday greetings on your team members' special days with the Birthdays Add-on.