Which plans can use this feature? Basic, Pro, Enterprise
Everyone in an organization can input their birthdays to the Crew app and view the birthdays of their fellow team members. Admins can also broadcast a birthday message to an employee on their special day. The whole team will see the message, which includes a link that allows others to send that person good wishes, too.
Adding the Birthdays Feature
Admins can add the Birthdays Add-on through the Admin tab.
Tap on "View all add-ons" in the Admin tab
Scroll down to "Birthdays"
Tap "Add"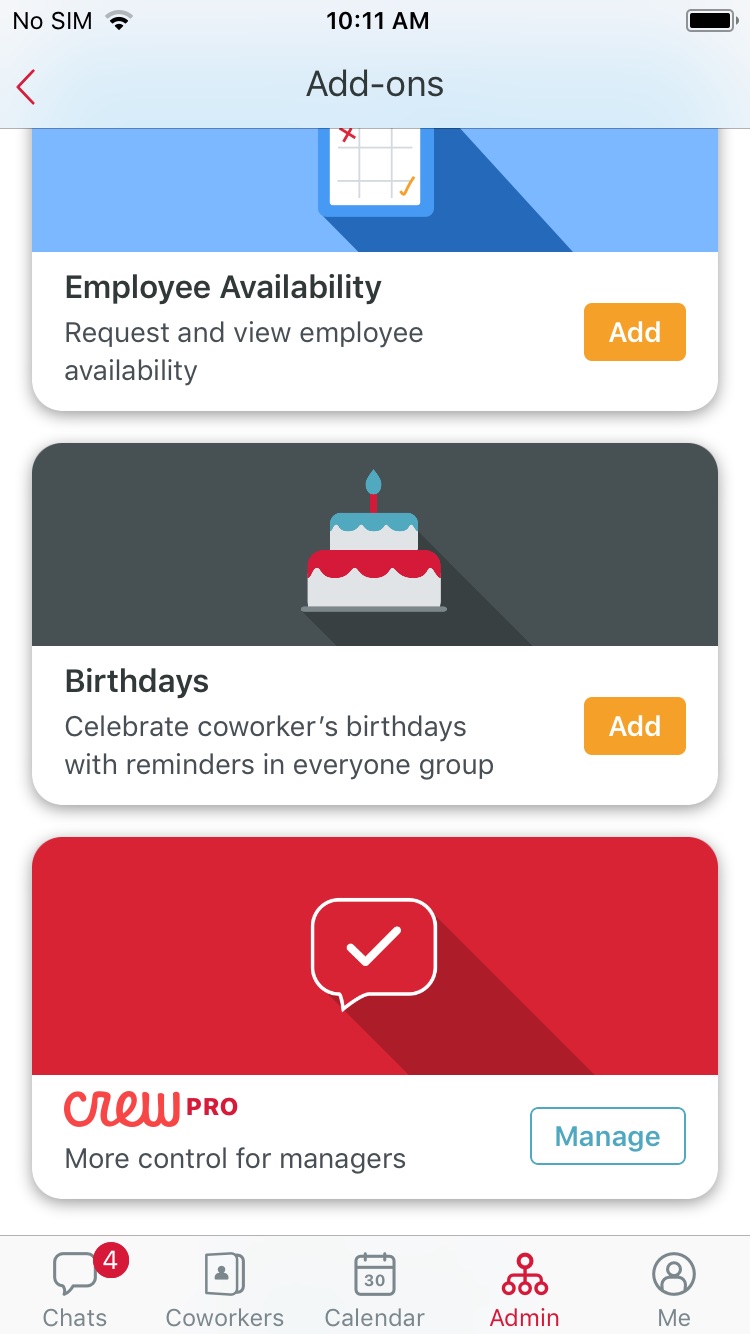 You can customize the feature to send your greeting in the morning, afternoon, or evening to best suit your schedule. Simply select the time of day you want and tap "Done."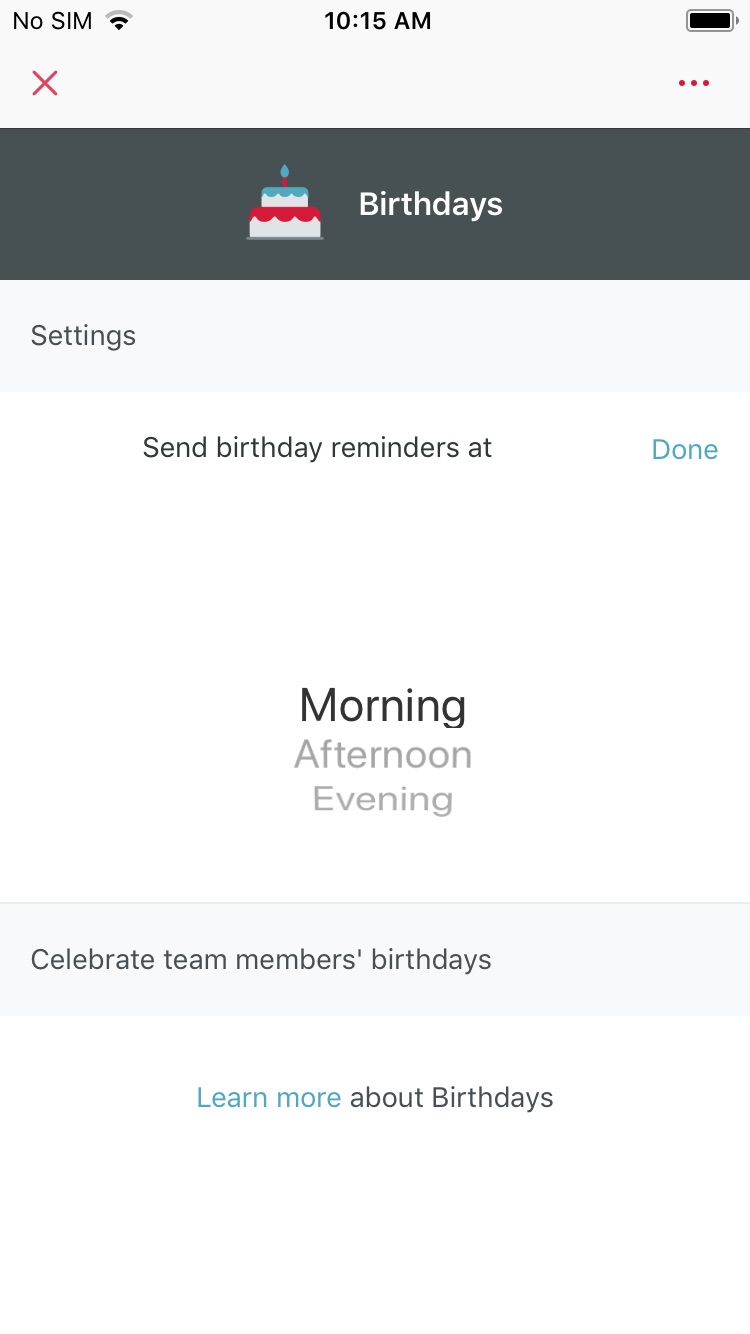 You can customize the Birthdays add-on from here
How Does It Work?
Birthday shout-outs will appear as a message in the "Everyone" line item, with as many as four employees who celebrate on the same day listed by name. (Over four, a general birthday greeting will still go out.)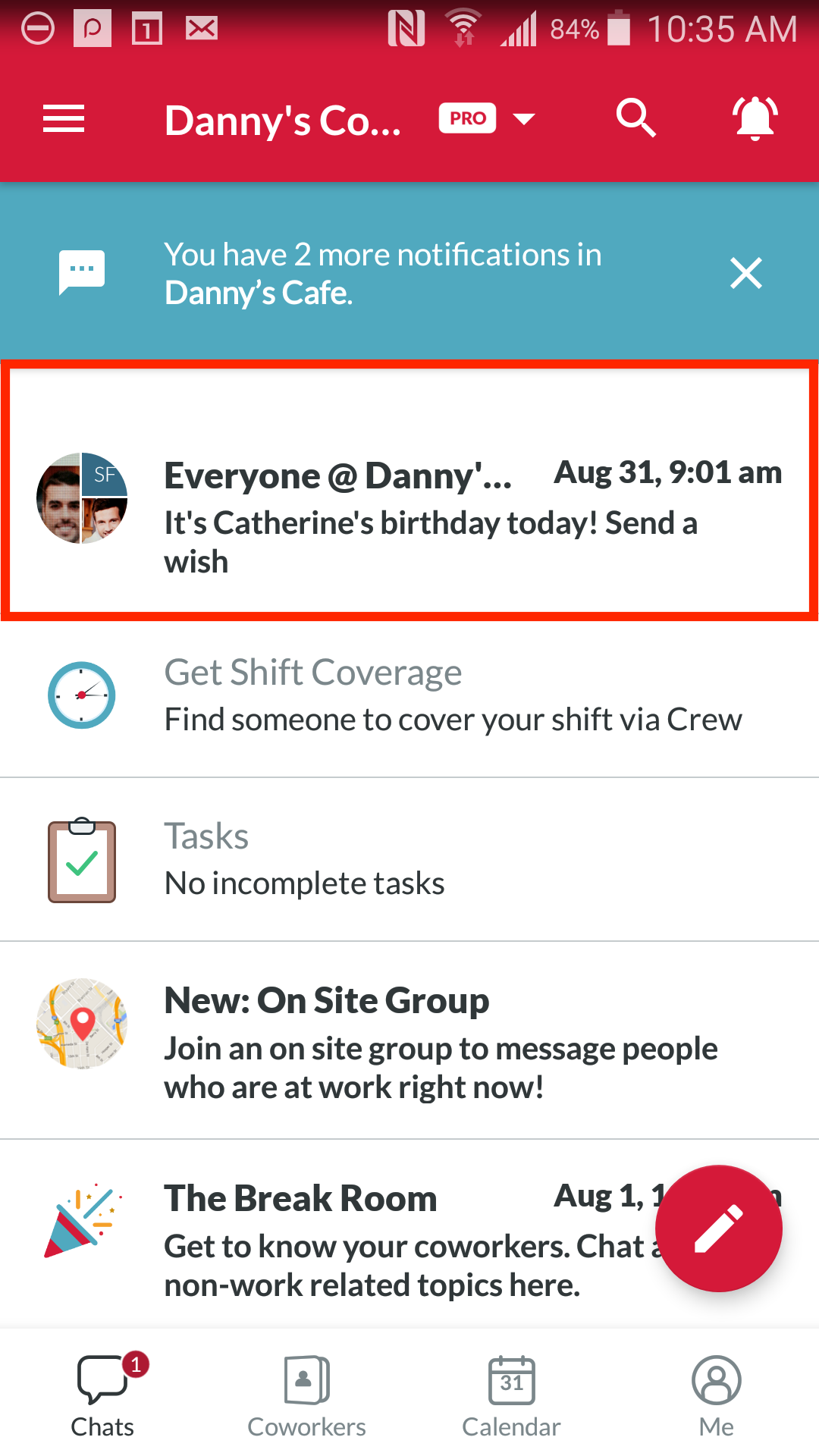 The Birthday message shows up as an "Everyone" chat
Individual team members can click on the link to "send a wish" to the birthday boy or girl on their own account through the "Everyone" chat.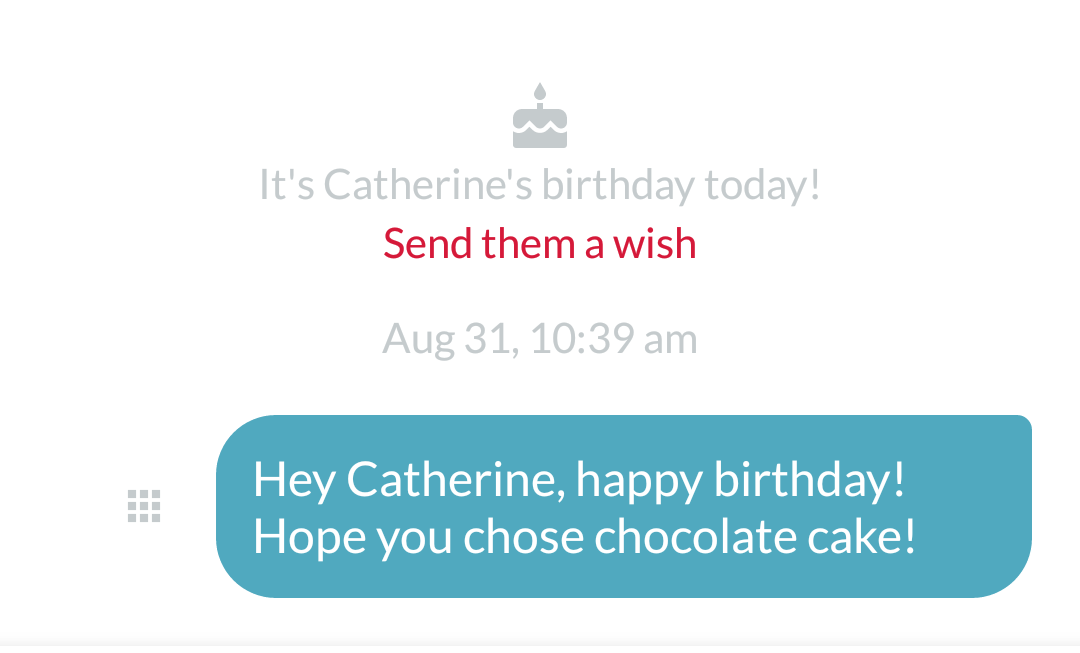 Team members can send their own birthday wishes through the link