You probably know by now that you and your team members can respond to the messages you receive in Crew with an assortment of Reactions. Just tap directly on a message within a thread, or the Reaction icon next to it, to see the available selection.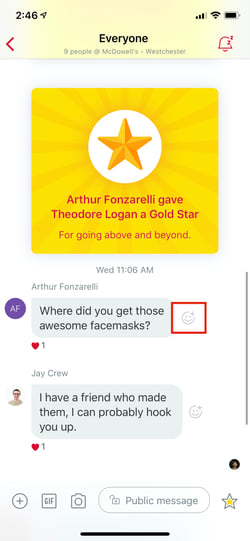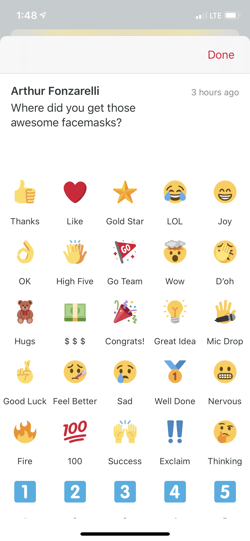 Choose from the options in the Reaction Menu
Reacting to a Message
Scroll through the menu to choose from 20 different Quick Reply icons—including Gold Star. These are great for cutting down on unnecessary organizational chatter because they don't trigger group-wide Notifications. On the other hand, each typed response will be alert everyone on the message thread—which could be every team member in the organization.
Viewing Team Reactions
Tap on any message in a Chats thread and then the Info icon to go directly to the message Message Details screen. From there, tap "Reactions" to see which of your team mates left which Reaction icons.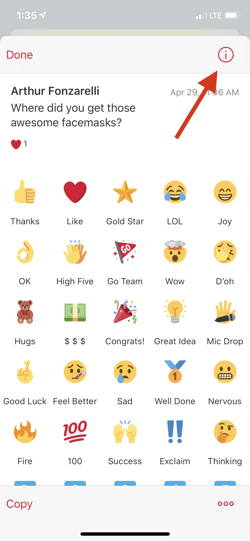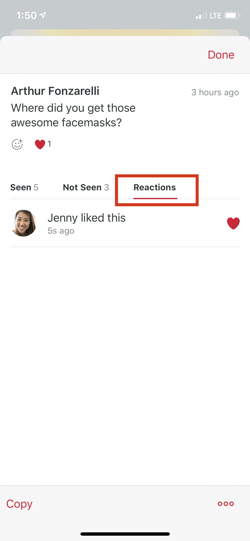 Tap "Reactions" on any message to see who sent which reaction icons
From the Details screen, you can also navigate to the Reactions menu by tapping the Reaction icon under the message in the top left corner.
Deleting Reactions
Currently, there is not a way to remove a reaction once it's been selected.
Note for iOS users
iOs users can tap a lockscreen message and have access to a selection of a few of the most popular reaction options right from there.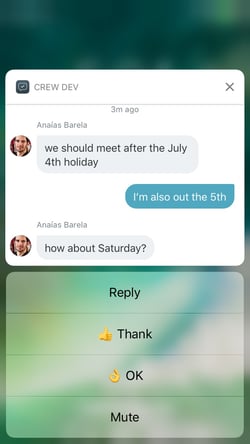 iOS users can find some Reaction Icons on their lock screens