Which plans can disallow this feature? Pro, Enterprise
Use Conversation Files to share photos, videos, forms, training materials and other documents with only specific folks within your Organization. In addition to images and videos, you can share files like PDFs, Word documents, and Excel sheets directly through a conversation.
In contrast, Team Files gives you a permanent home to store files so that your entire Organization can easily access those files later on.
How to Send a Conversation File (Mobile)
Tap into the conversation where you'd like to share a file
Tap on the + icon in the bottom left corner of the compose tray
Tap the File icon
Select your desired file from your device
Tap the Send button within the conversation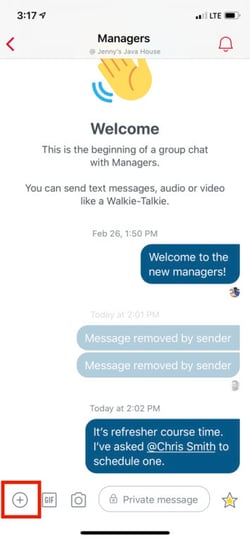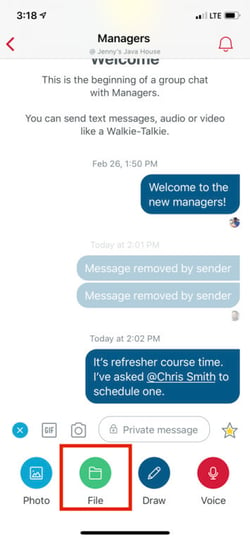 How to Send a Conversation File (Web)
Tap into the conversation where you'd like to share a file

Tap on the File icon on the far left side of the compose tray

Select your desired file from your device

Tap the Send button within the conversation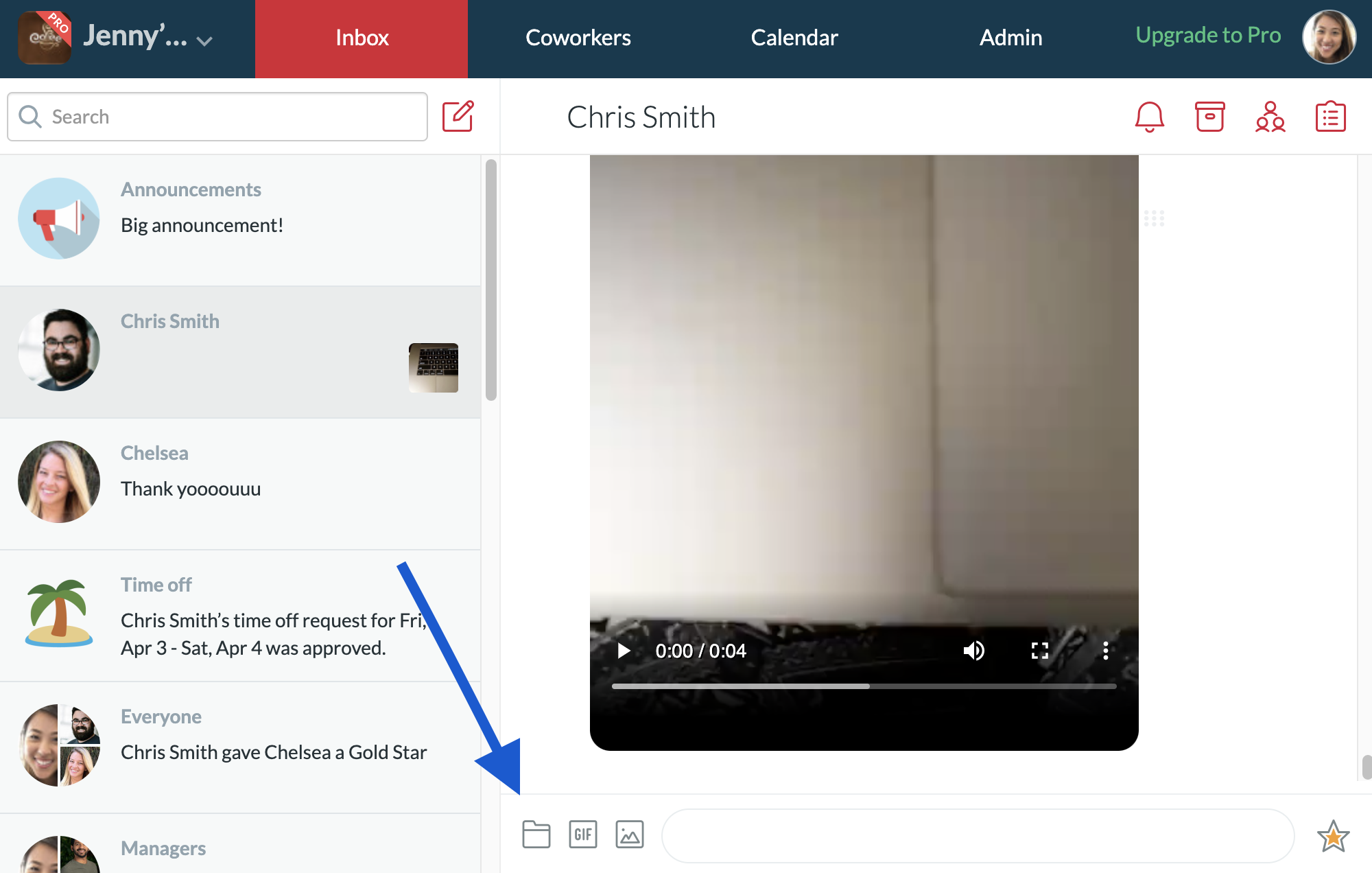 How to Delete a Conversation File
Open the conversation
Tap on the light grey dots next the file you shared
Tap the 3 dots
Tap Delete