Which plans can use this feature? Enterprise
Use Team Resources to house information pertinent to all employees across your teams, regardless of when they join your company. This hub serves as a source of truth for critical job-related information, such as onboarding and training tools, up-to-date policies and procedures, and payroll information.
This feature is available to Crew Enterprise customers through Command Center.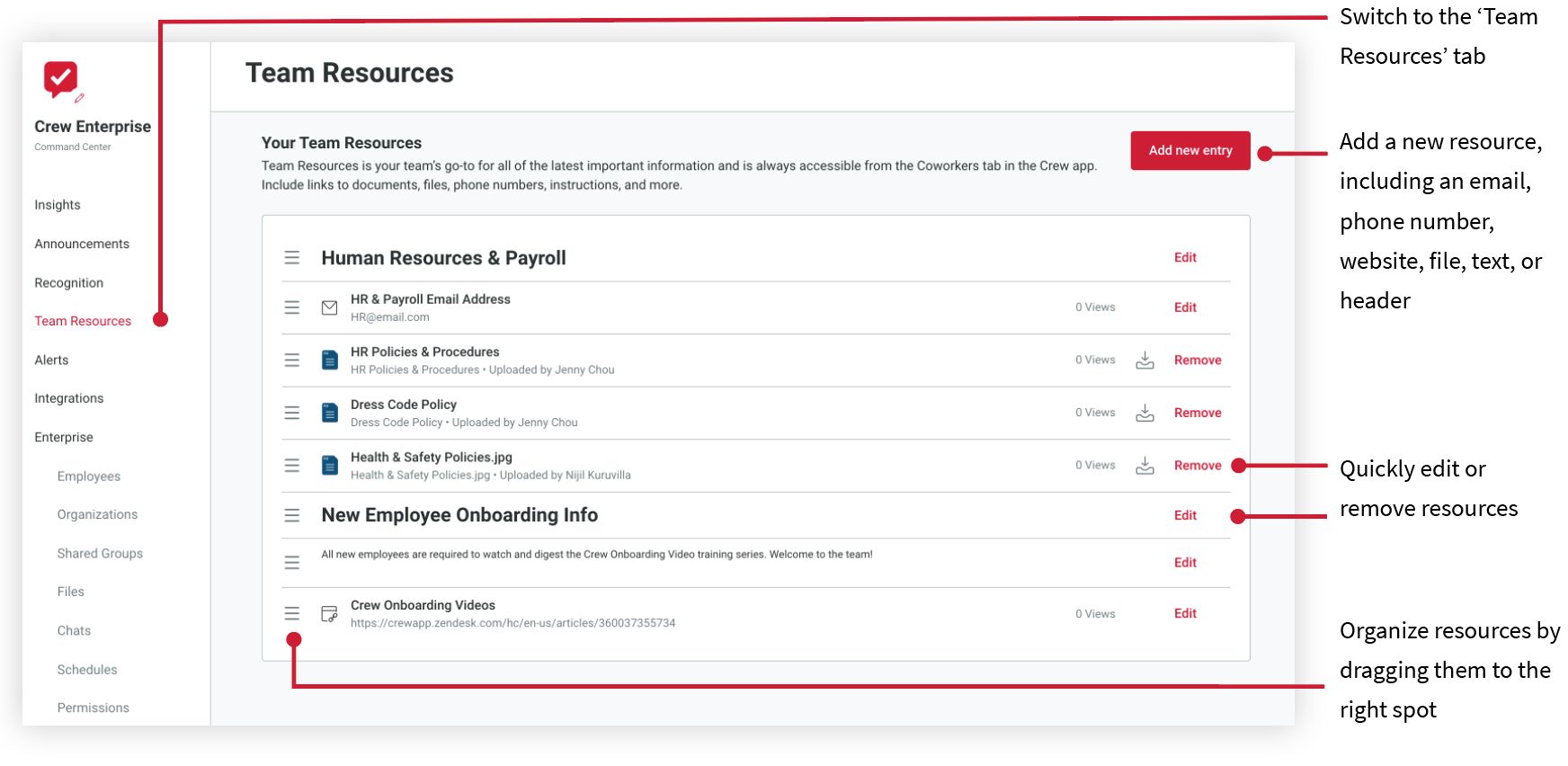 Popular Team Resources
Employee onboarding and training resources such as videos and documents for new members
Direct contact information for core departments such as HR, Finance, Corporate, etc
Payroll information such as W-2s, payday, and benefits
Policies and procedures for your industry (ex. HIPAA, OSHA, etc)
Dress code
Employee best practices
Posting Team Resources
In your Command Center, click on Team Resources on the left pane
Click "Add new entry" in the upper right corner (or "Start your Team Resources page" the first time you're using this feature)
Select your desired type of Team Resource page to add. You can select from the following:

Header
Email
Phone number
Website
File
Text

Tap Next
Enter the pertinent information and click Add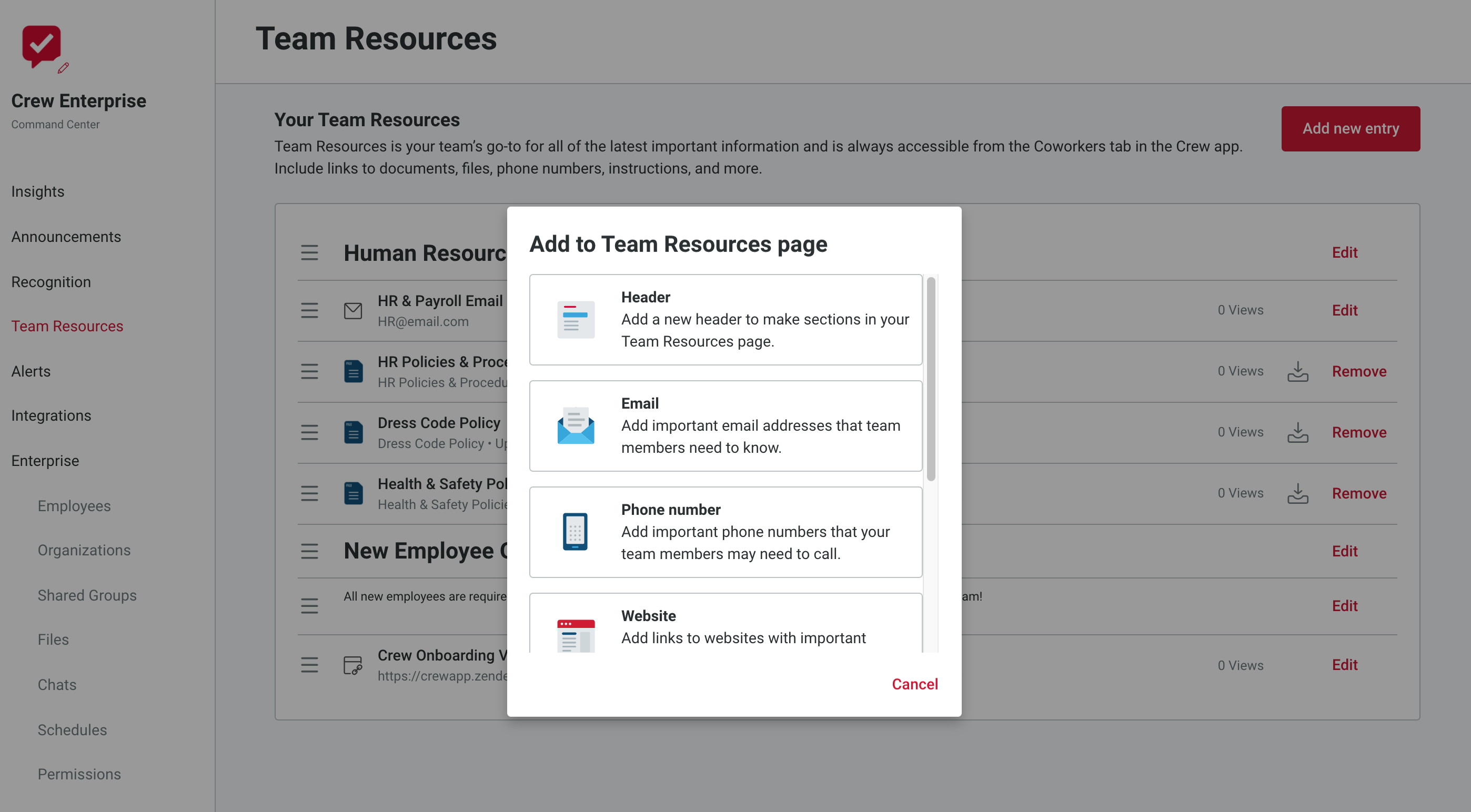 Editing and Organizing Team Resources
After posting a resource, you can edit and re-order it at any time through the Team Resources page.
To edit an item, tap the Edit button to the far right of the resource title, make your desired edits, and click Save.
To adjust the order of resource items, tap and drag the 3 lines on the left side of each resource title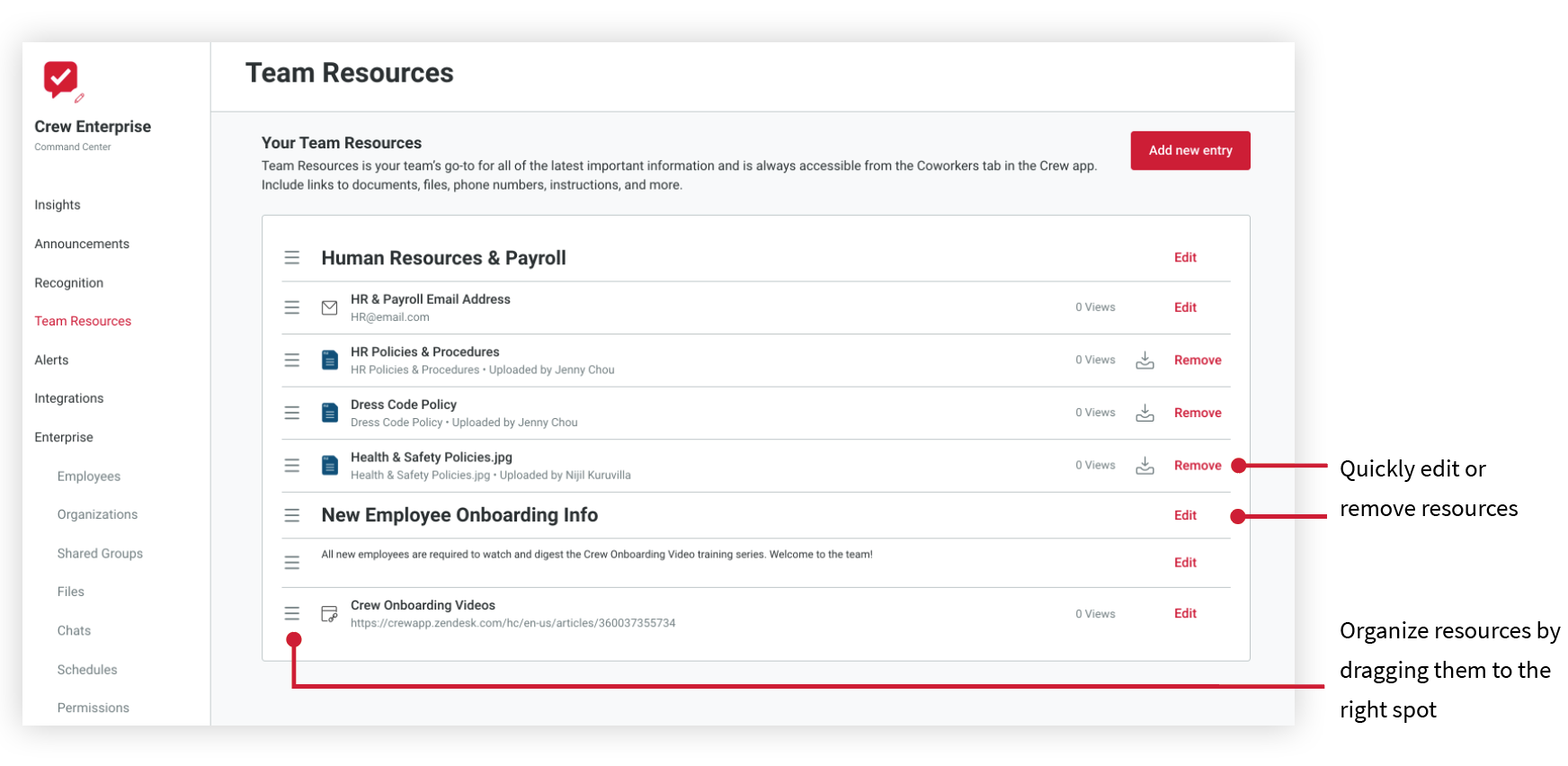 Deleting Team Resources
To remove an item from the Team Resources page, tap the Remove button to the far right of the resource title
Confirm the deletion
Viewing Team Resources in the App
All employees will receive a push notification 30 minutes after a Team Resource is posted. They'll be able to access the Team Resources at any time through their Crew app at the top of their Coworkers tab.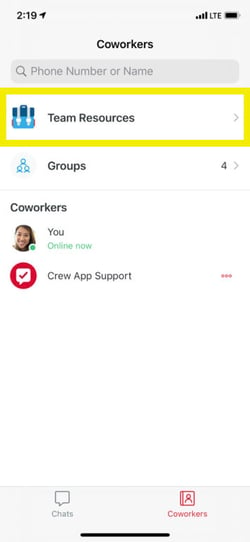 .