Which plans can use this feature? Enterprise (for an additional fee)
Overview
Employee Surveys help upper-level Admins more allot their time on the ground to the Organizations that need it most. Surveying employee morale on a regular basis can be an early detection system for problem spots.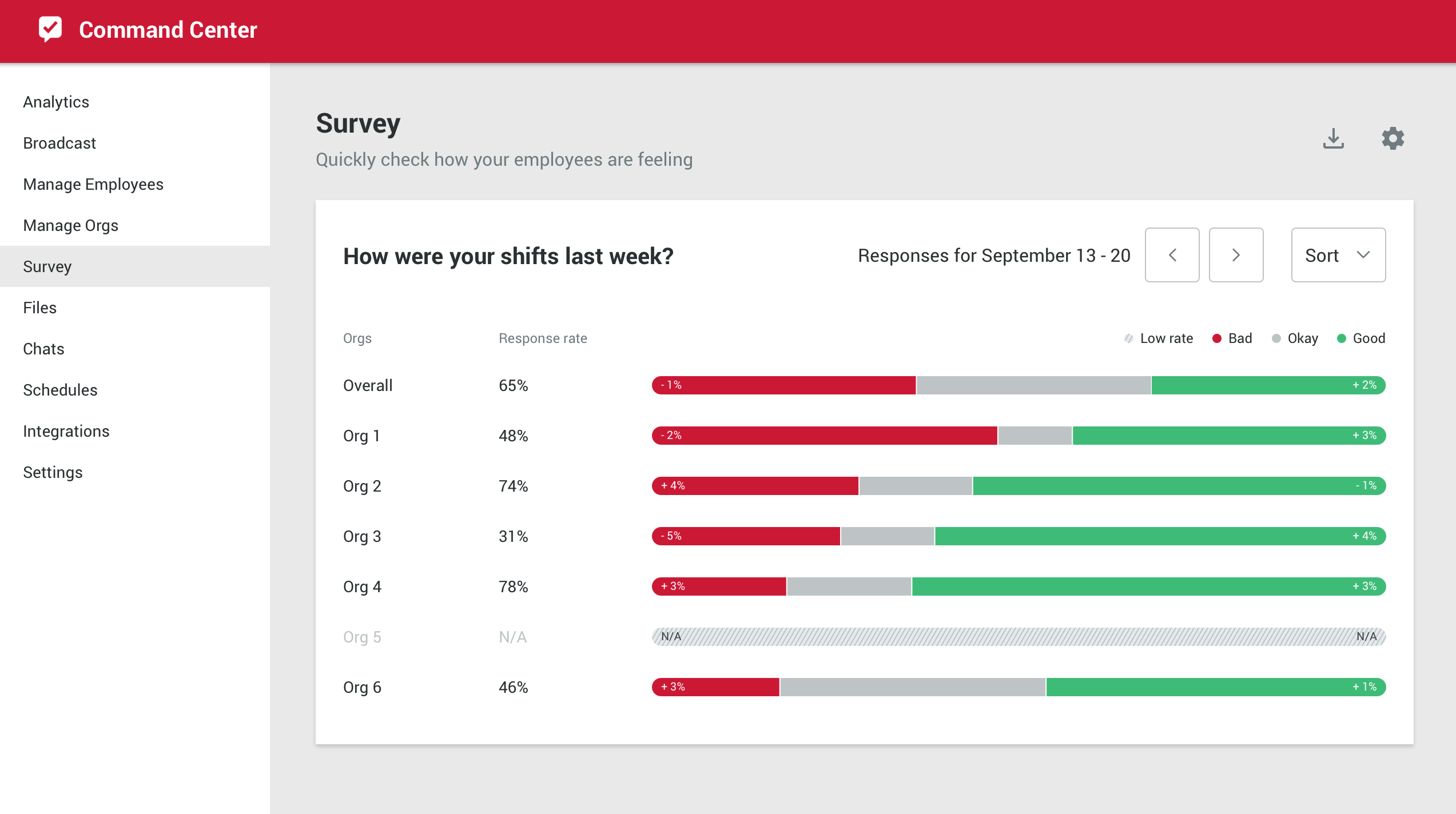 Enabling Employee Surveys
Employee Surveys is available to organizations using Crew Enterprise for a fee. Please contact your customer success manager or sales@crewapp.com to enable this feature.
Surveying Your Employees
Once this feature is enabled, team members can respond to the query "How were your shifts last week?" with "Good," "Bad," or "Okay."
Analyzing the Results
Overall responses to your survey question will be displayed at the top of the graph, along with the response rate. The rest of the graph allows you to compare at a glance the color-coded responses across Organizations. Note If the response rate for a particular Org is particularly low, that Org will appear as "N/A" for that week.

Hover over the bar for any specific Org to get a detailed view of their survey numbers.
Time Frame The time frame the survey answers pertain to is clearly displayed at the top of the graph, and you can switch weeks using the right and left arrows.
Sort Organizations are sorted by name in the default position. Sort them in the upper right corner of the graph by
Most positive responses
Most negative responses
Response rate
Settings Choose to compare responses by organization sets or pause the survey for all orgs.