Sometimes when you send out a message it's crucial to get a response from the recipient/s, or at least to know that your message has been read. Of course you could always drop a hint by sending the message again ("Read me this time—I'm important!") But there's another, faster, way to remind the recipient that you've sent them something that requires their attention—the Nudge.
Tap the recipient's Profile photo from the Coworkers tab
Tap the three dots in the upper right corner of the screen
Select "Nudge" from the list of actions
If necessary, select the appropriate Organization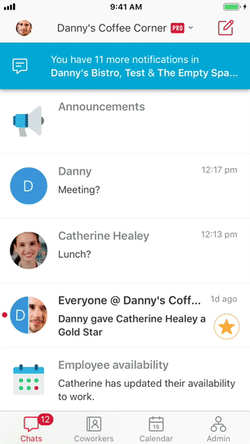 Here's how to nudge a coworker
The recipient will get a Notification. Tapping on that Notification will send them to the Chats tab of the Org from which the Nudge was sent.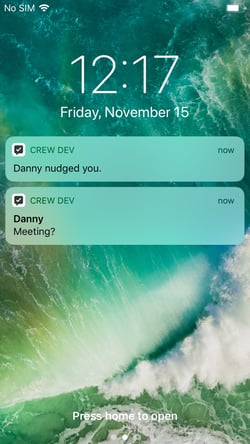 A chat message, shown here with a Nudge