Admins can tailor their Organization Settings to best suit their administrative needs and make Crew work the most efficiently for their business.
Here are the settings you can change from the Admin tab.
Edit Organization
Tap the Edit icon next to your Organization's name to
Change the Organization's name
Add or change a photo of your Organization's logo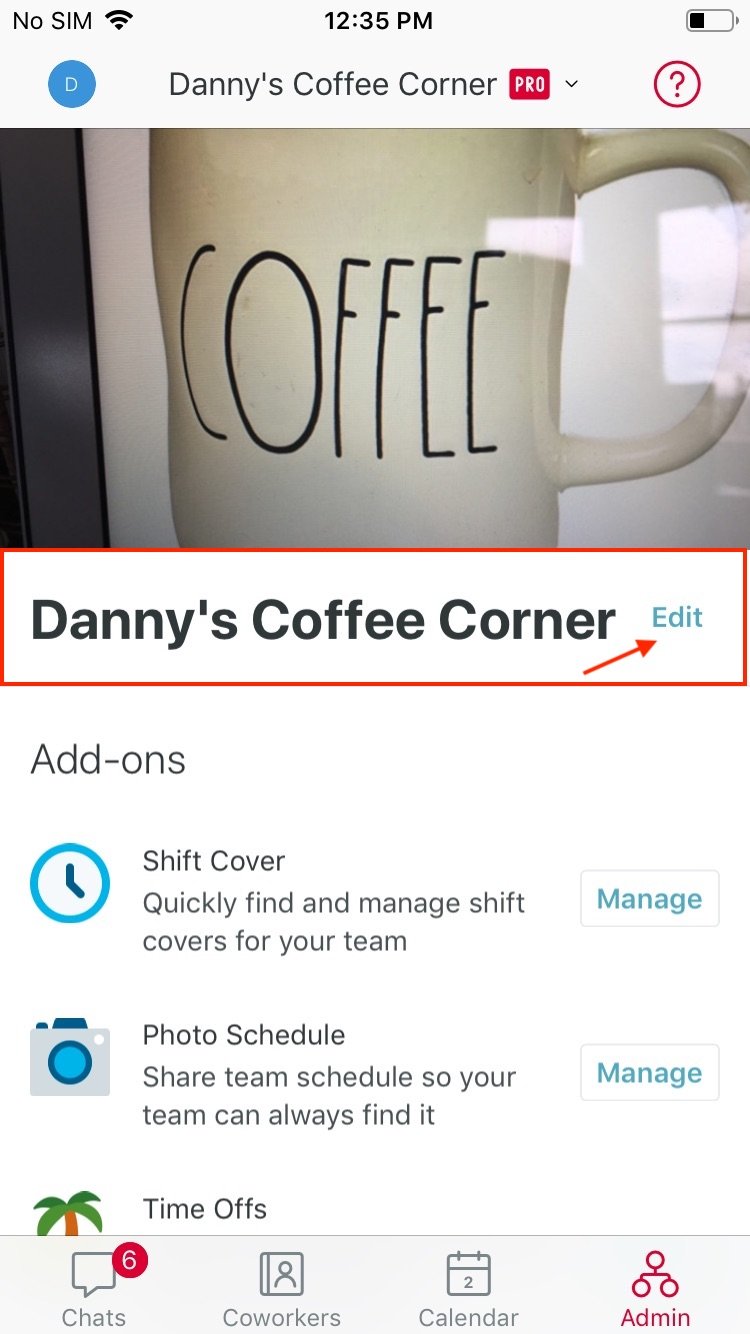 Change your Org's name or logo from here
Add-ons
From this section you can manage
Tap "View all add-ons" to see even more features, including Birthdays and scheduling and rostering integrations.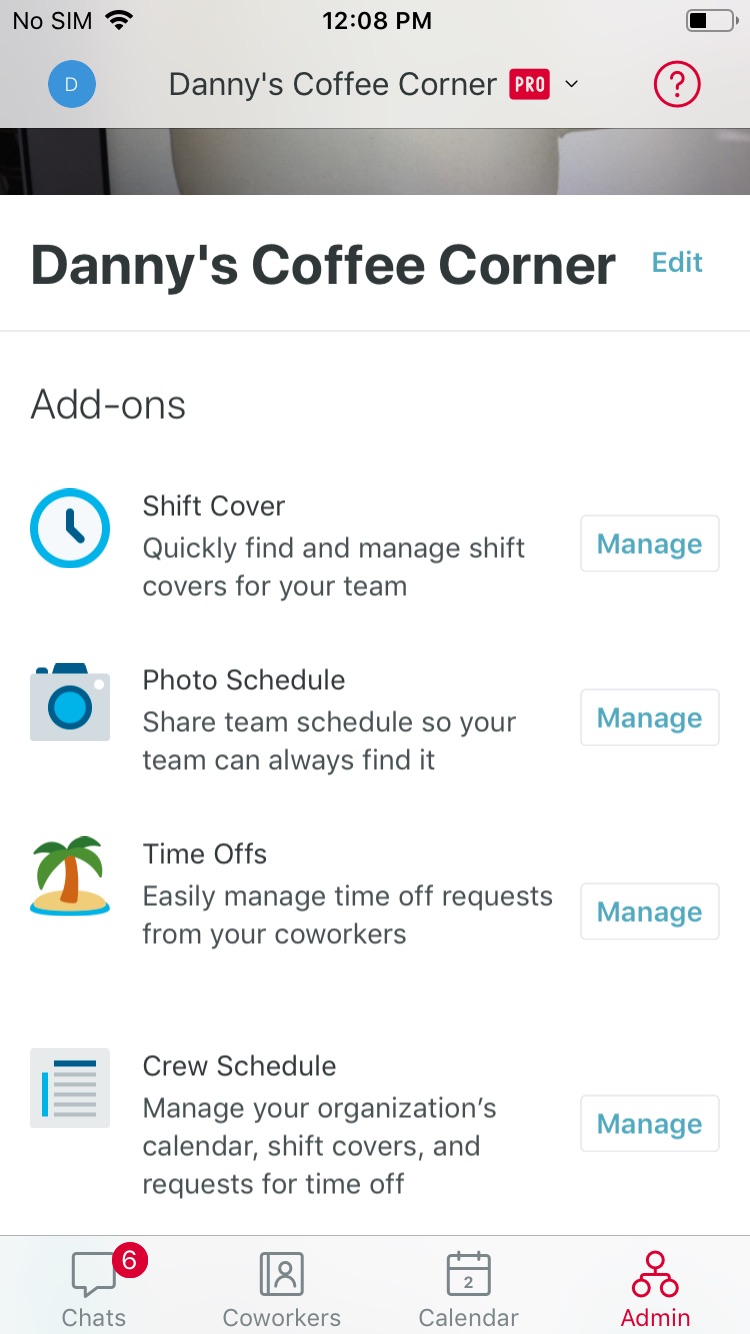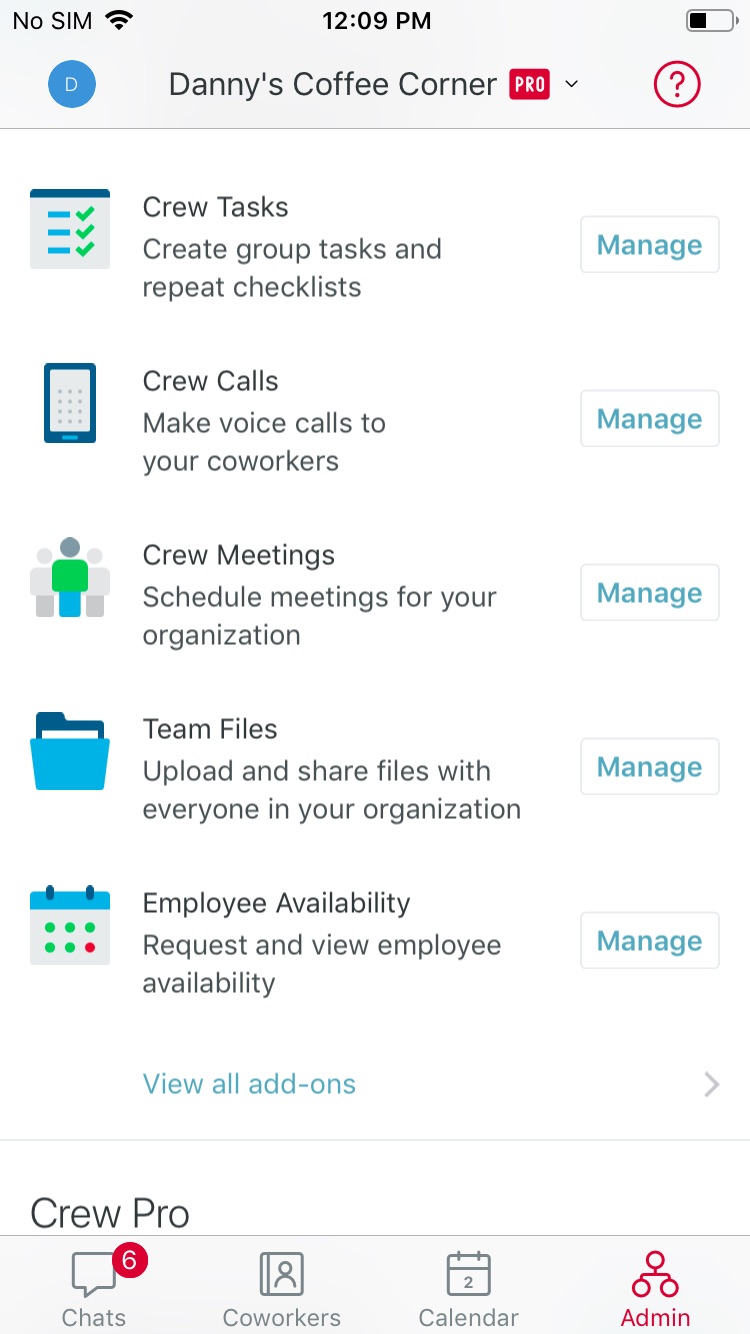 Admin Add-ons
Note If you don't see the Add-on you're looking for, check under "View all add-ons."
Crew Pro
From here you can manage your Crew Pro subscription and see at a glance when it needs to be renewed.
Membership
Manage your coworkers, just as you would from the Coworkers tab, including designating Admin status, and removing coworkers from the Org
Manage all the Organization's groups. (Questions? See "How Groups Work.")
Change permissions for adding coworkers to Crew (see Note)
Calendar
Set the duration for which your Org's Calendar history is kept (see Note)
Set the day of the week on which your Org's work week begins
Time Zone
Set the appropriate Time Zone for your Organization
Profanity & Harassment
Note Some features are available only to Crew Pro and Crew Enterprise subscribers.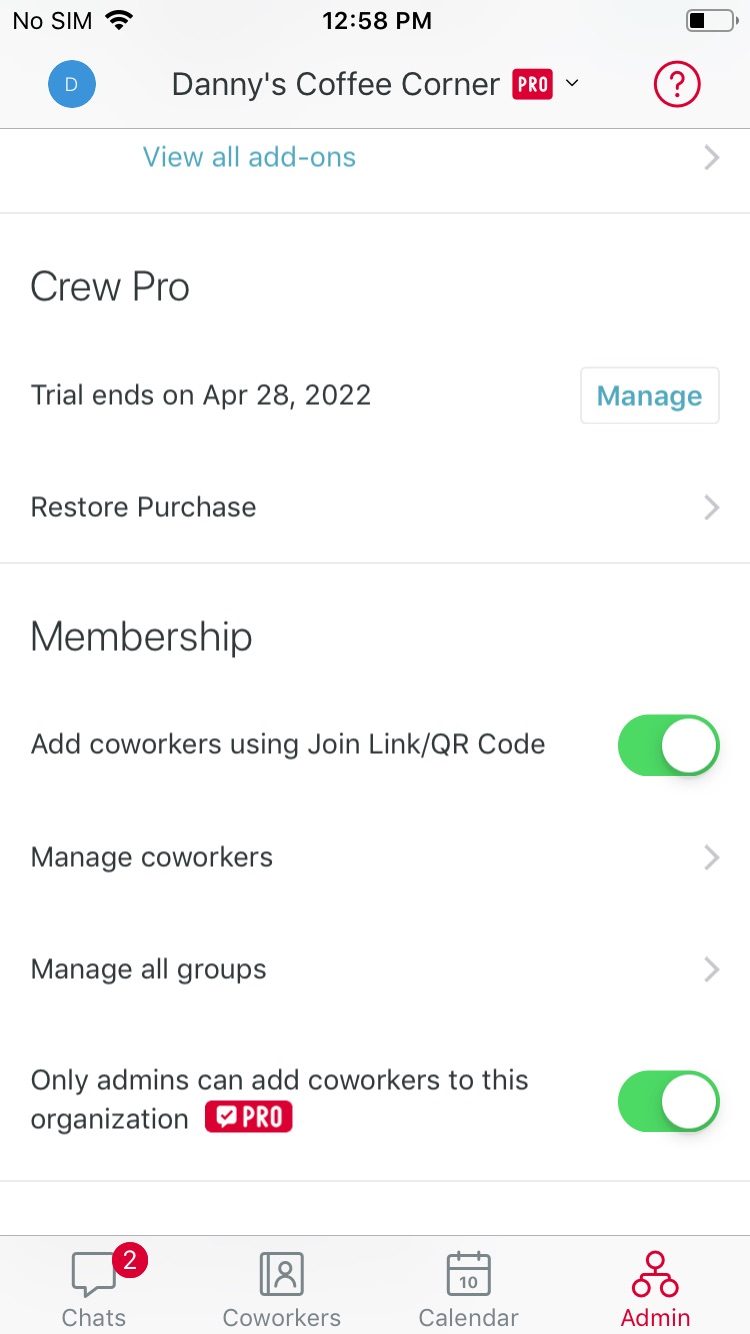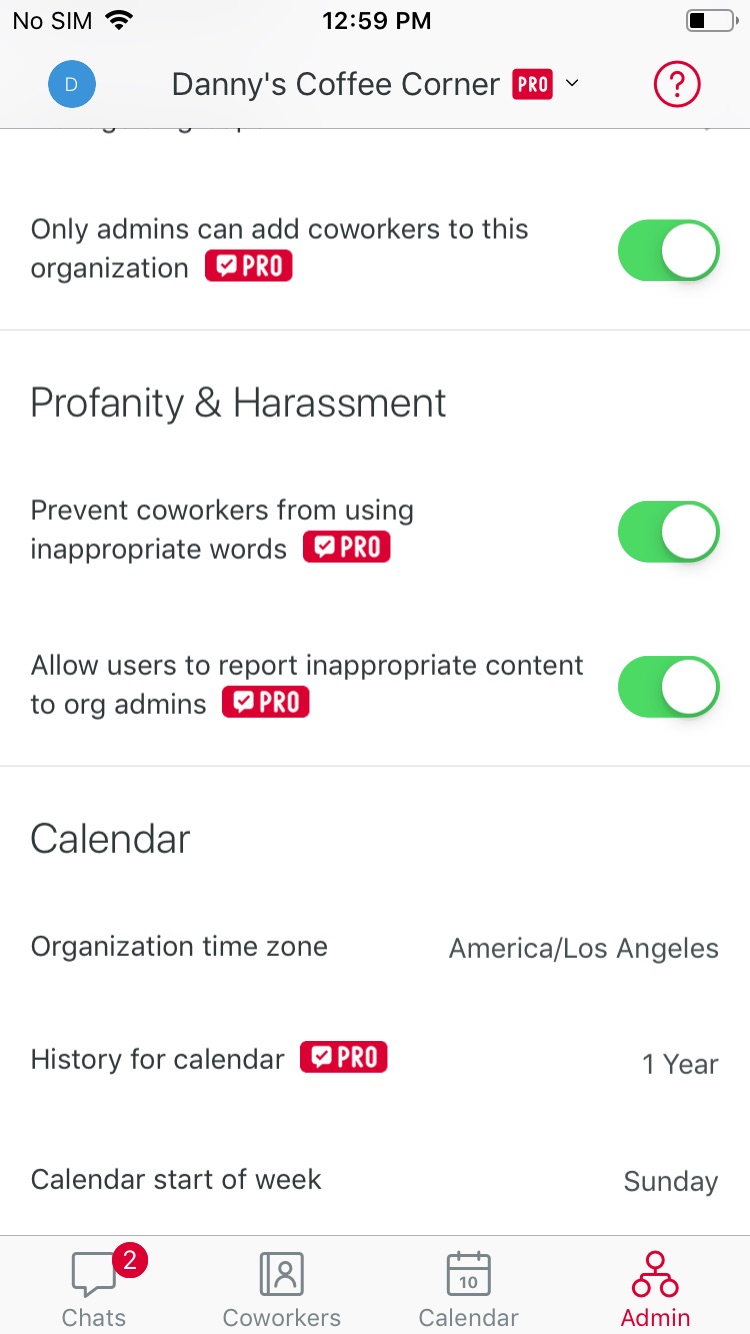 Admins can control settings for multiple features from here