Which plans can use this feature? Enterprise
Users of Command Center can upload important files and make them instantly available to their employees on the Crew app.
Uploading Files
Select "Files" from the Command Center menu on the left side of the screen.
Tap "Upload File"
Choose the correct file from the Finder on your desktop
Choose which Organization/s with which to share the file. You can also choose "Select All."
Click "Share"
You'll see the successfully uploaded file appear on your screen. From there just click on the file name if you want to open and view it. Beneath the file name you'll also see how many Organizations you've shared it with.
Customizing Files
The files you upload can be customized by clicking on the three horizontal dots on the right-hand side of the screen. From here you can
Change the name of a file
Change the selection of Organizations that have access to it
Delete a file. If you do so, all the Organizations you've shared it with will lose access to it—unless it's been specifically saved to a user's device. If you choose to delete a file you'll need to confirm it.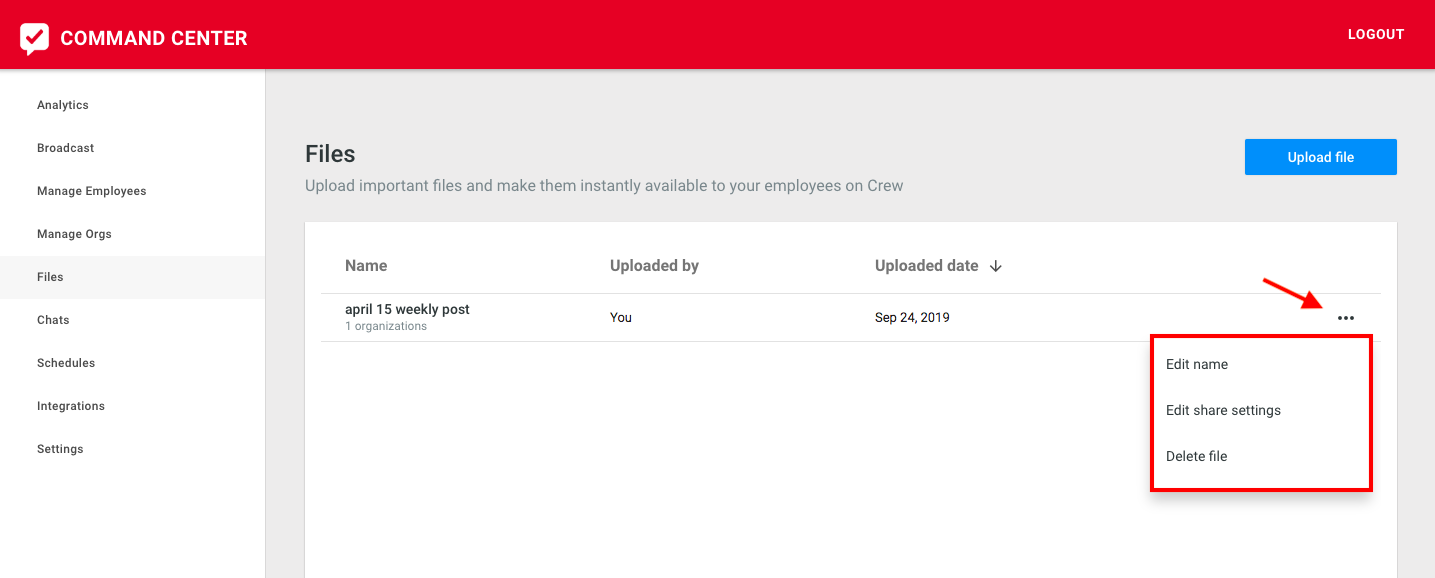 Enterprise Files Permissions
You can also give additional Enterprise Users the ability to upload and share files, by checking the appropriate box of their Permissions on the Permissions page. (Enterprise Admins do not require specific permissions to use the feature.) You can even specify whether the User can upload and share files only to specific Organizations, or to all of them.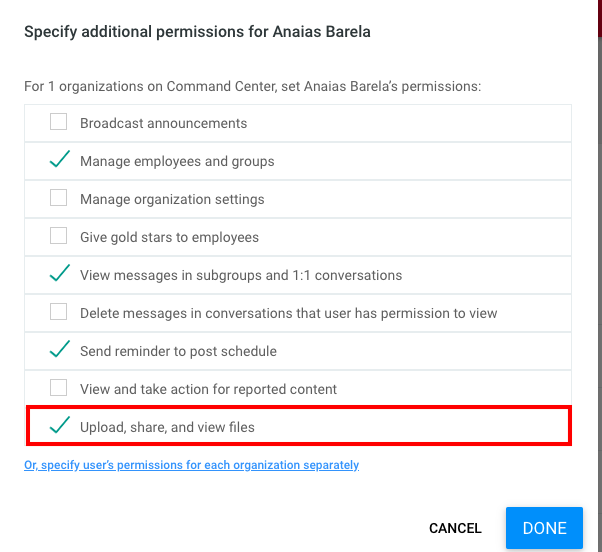 You can give Enterprise Users permission to upload and share files as well
Enterprise Files in the App
Organization-level Admins will see files that have been uploaded from Enterprise Files in the Team Files line item of their Chats tab, and they will appear along with all their other files on the Team Files screen. Enterprise files have a Building icon next to the file name to differentiate them from files uploaded in the app.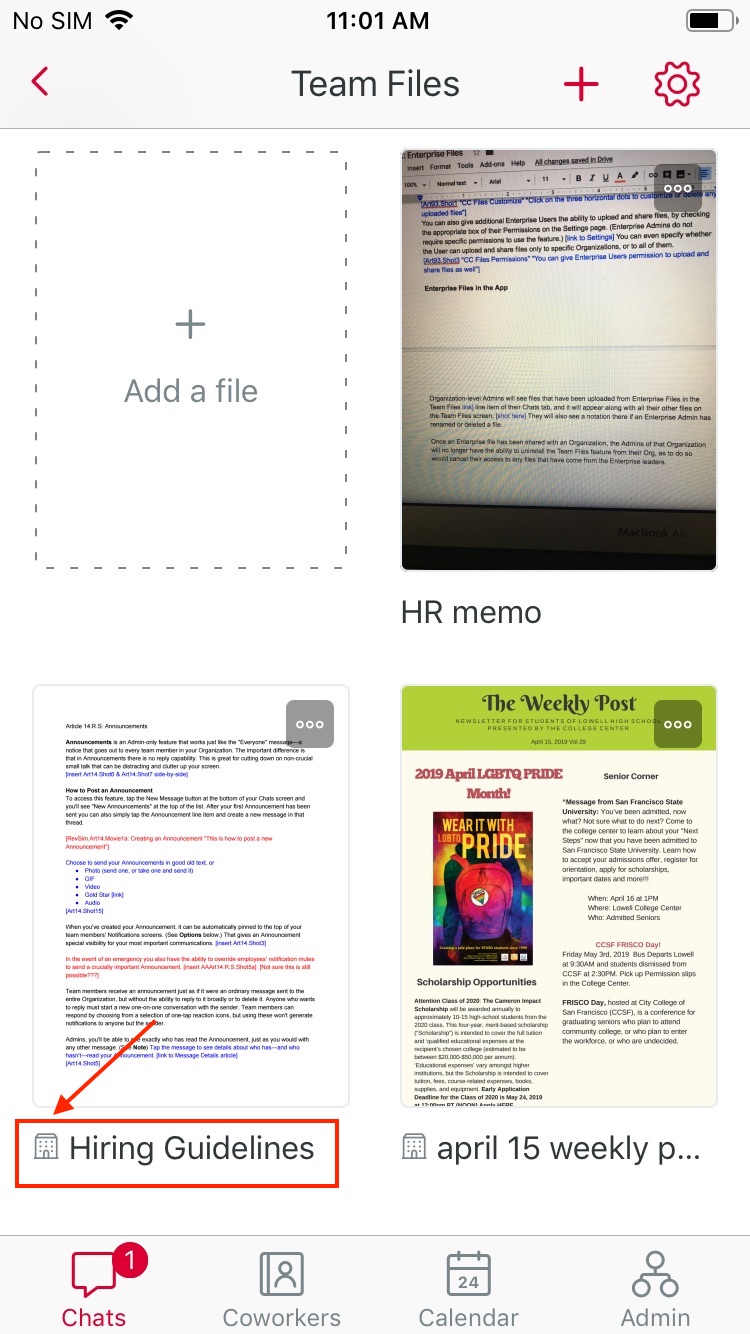 Files uploaded in Command Center appear within Team Files on the app next to the Building icon
If an Enterprise Admin has renamed or deleted a file it will be reflected in the Team Files line item.

If an Enterprise Admin has renamed or deleted a file, users can see that
Note Once an Enterprise file has been shared with an Organization, the Admins of that Organization will no longer have the ability to uninstall the Team Files feature from their Org, as to do so would cancel their access to any files that have come from the Enterprise leaders.