Which plans can use this feature? Pro, Enterprise
Crew currently supports the smartphones used by approximately 97% of the people in the US. While that's a ton of phones, sadly you will occasionally run into a situation where an employee doesn't have a compatible phone. If one of your employees doesn't have a compatible phone, there are other options for them to get their Crew messages:
Option 1: Utilize the Web version of Crew. You can go to crewapp.com and tap "login" or go straight to crewapp.com/app. The Web version of Crew has almost all the same functionality of the app version and can be accessed from devices that can view websites.
Option 2: Enable SMS Relay for your organization. SMS Relay is a seamless solution that enables your employees who can't/won't install Crew to receive their messages via text message.
How SMS Relay Works
Currently, when you invite a new member to your organization, they receive a text message with an install link instructing them to install Crew. After that text message, they must download and install Crew to receive further messages. That process changes slightly once you enable SMS Relay. With SMS Relay on, as soon as you add an employee to your organization on Crew, they'll start receiving Crew messages immediately. When a message is sent, the system determines whether or not each member has the app or not and smartly sends the messages where it belongs – either via Push Notification to the Crew app or via text message because the user doesn't have Crew. Users who receive text messages can even reply by following the link included in their text messages and replying via the web.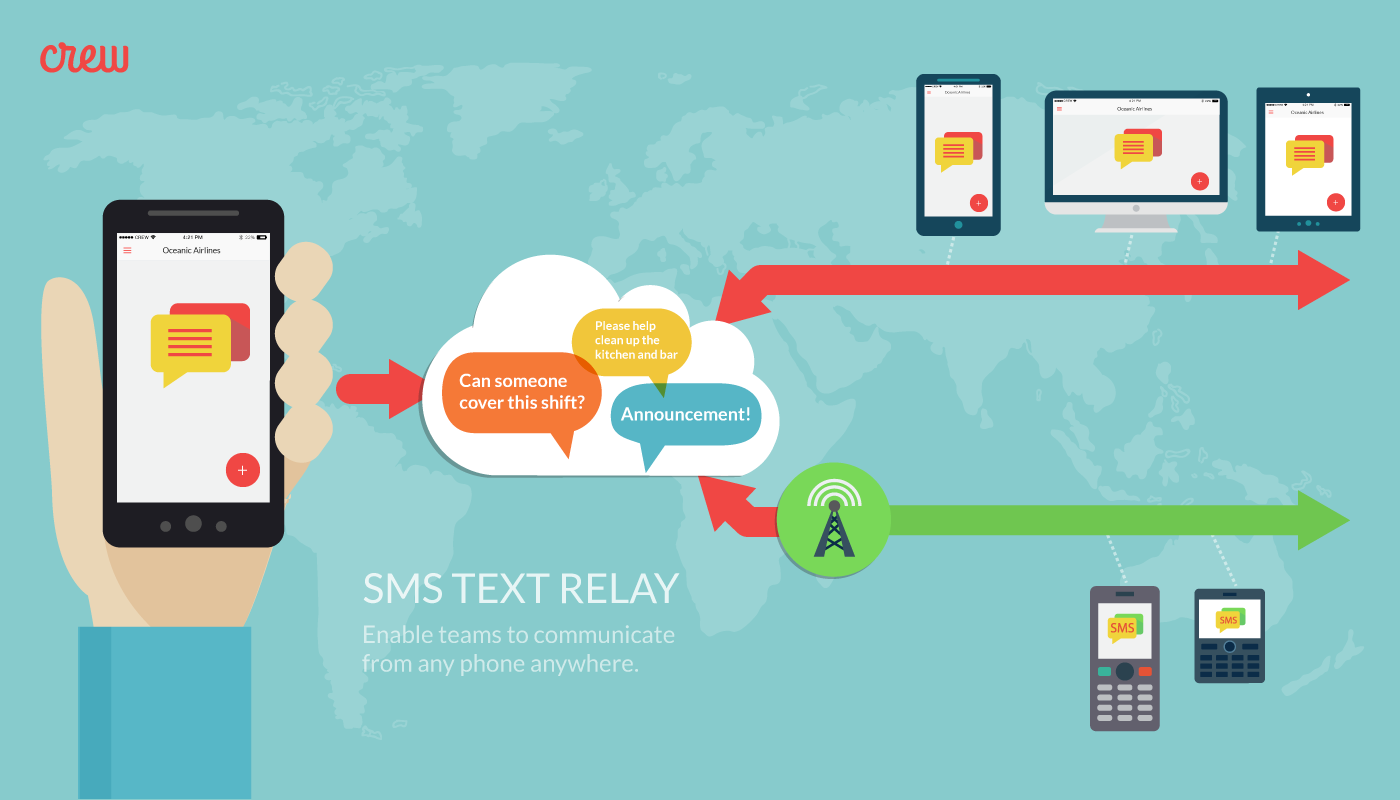 How To Use SMS Relay
First, it's important to note that SMS Relay is not enabled on your account by default. You will have to contact Crew Support in the app to request that it be turned on.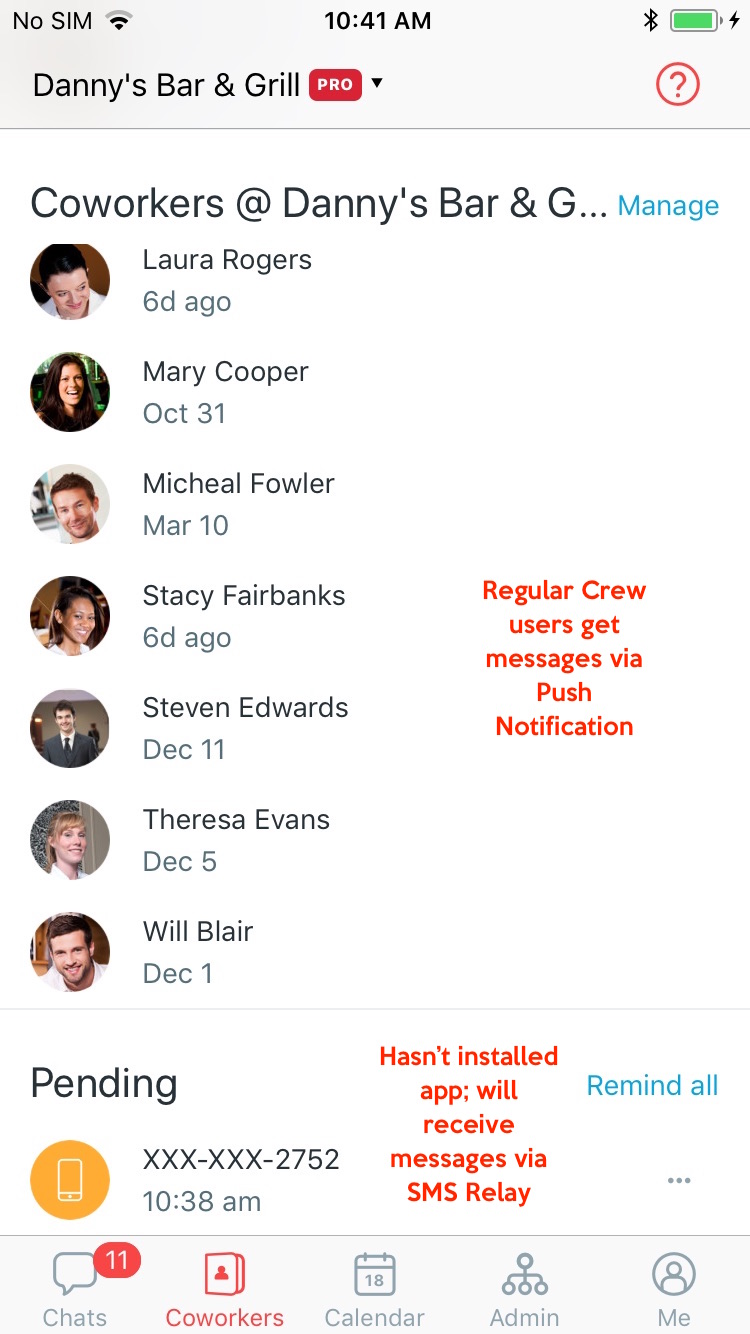 With SMS Relay turned on everyone gets Crew messages, not just the people with the app
When you go to the People tab you can tell who has installed Crew and who hasn't, because those who haven't installed yet will show up as "Pending Sign Up." Without SMS Relay the pending user won't get any new messages until he or she downloads Crew and signs in. With SMS Relay turned on, the new user will start getting messages immediately, via text. If that person decides not to install the app, or can't install the app, they'll just continue to receive text messages. If that user ever leaves the company, or doesn't want to get any more Crew messages, you can simply remove them from the company as you would any other user.
How To Enable SMS Relay and How Much Does it Cost?
To enable SMS Relay on your organization, contact Crew Support and tell them you'd like SMS Relay. Subscribers to Crew Pro and Crew Enterprise can also self-enable SMS Relay in the Crew Pro section of their Admin screen.
There's a small cost associated with SMS Relay because of the expense of sending text messages for users. To help defray those costs, we ask that users of SMS Bridge upgrade to Crew Pro and Crew Enterprise which is inexpensive and comes with some great other benefits. Contact Crew Support within the app to find out more.