View and make changes to personnel and organization settings from your Command Center interface.
Manage Employees Page: Personnel Administration
Seasonal workers, summer employees—lots of turnover can make for lots of administrative work. But it's easy to edit your user base from within Command Center, without having to go into each organization's Coworkers list to do so.
Features
From the Employees screen you can
Add and remove team members from organizations
Change Admin status
Give Gold Stars. Within Command Center you can even write an individualized appreciation to go with the Star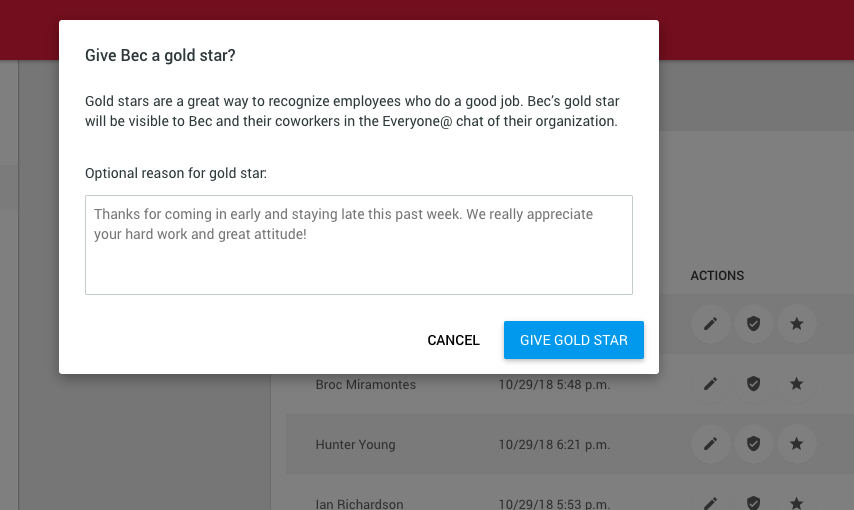 Send an individualized appreciation to go with a Gold Star
Manage Organizations Page: Organization Configuration
From your centralized position within Command Center you can configure settings for each organization without being a member, or having to go into each one. You can also go deeper into a specific organization to make changes to the status of Groups or individual employees.
Configure all your organization settings and feature add-ons by tapping the Wheel icon in the Actions column—everything from Invites to Schedule parameters to Tasks.
From the Wheel icon you can also enable a Profanity Filter to help keep your organizations' communications professional.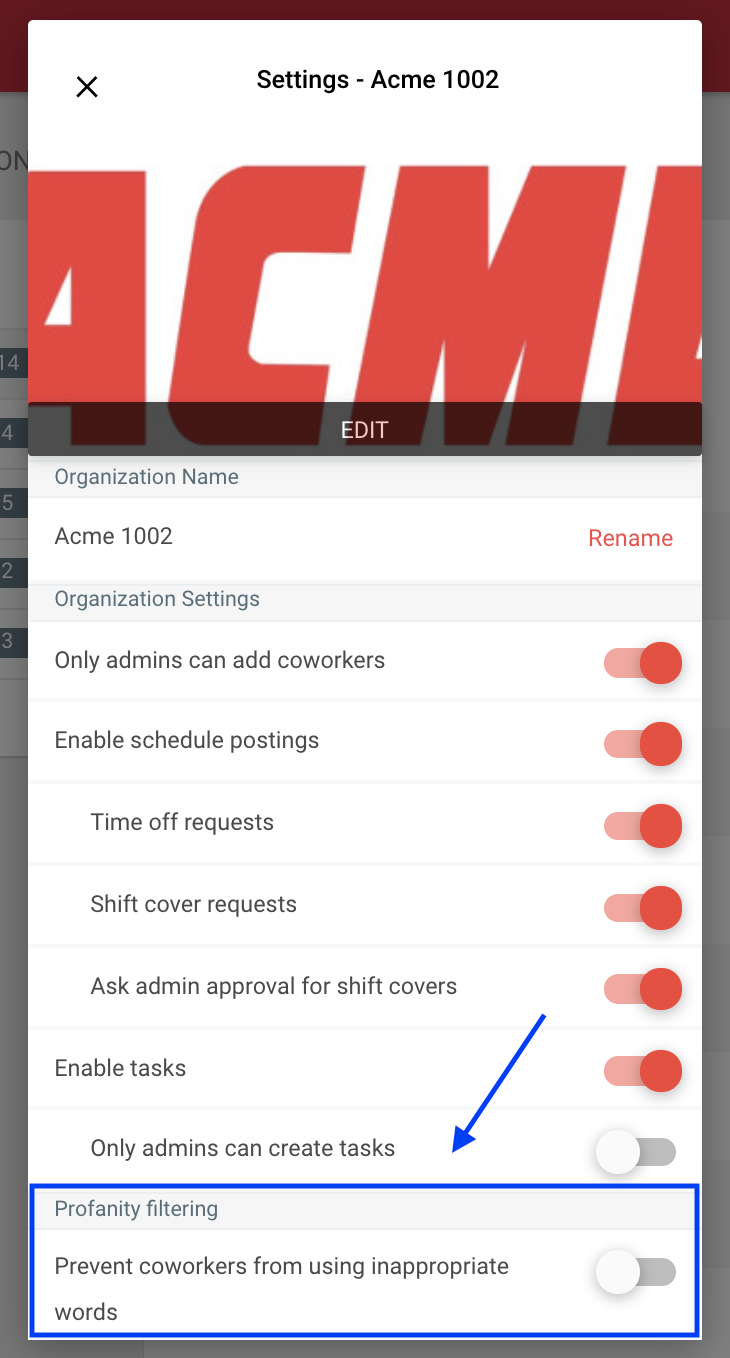 Tap the Wheel icon to get to the screen where you can enable the Profanity Filter
Groups
Manage the Groups within your organizations by tapping on the People icon under "Actions" for each organization. You can
Create a new Group
Delete a Group (except the "Everyone@[your organization]" and Announcements groups)
Edit a Group: rename it or remove members
Individuals
Manage individual employees within organizations. Just tap on the "Members" cell for each organization. From there you can
See the list of existing and invited team members
Change an employee's Admin status
Remove employees from the organization
Give Gold Stars with a reason
You can also access the Gold Star Leaderboard.