Which plans can use this feature? Basic, Pro, Enterprise
Tasks are jobs you assign to your team members—either to an individual, to a specific group of employees, or even to yourself! The Task function is particularly useful for jobs that happen on a regular basis—like restocking bathrooms or turning in time cards—though it can be used for one-time jobs too. Tasks also function as every group's to-do list, allowing a specific set of people to share, talk about, and follow up on their common duties.
Enabling the Task Feature
Make sure the Tasks feature has been added by an Admin from the Admin tab.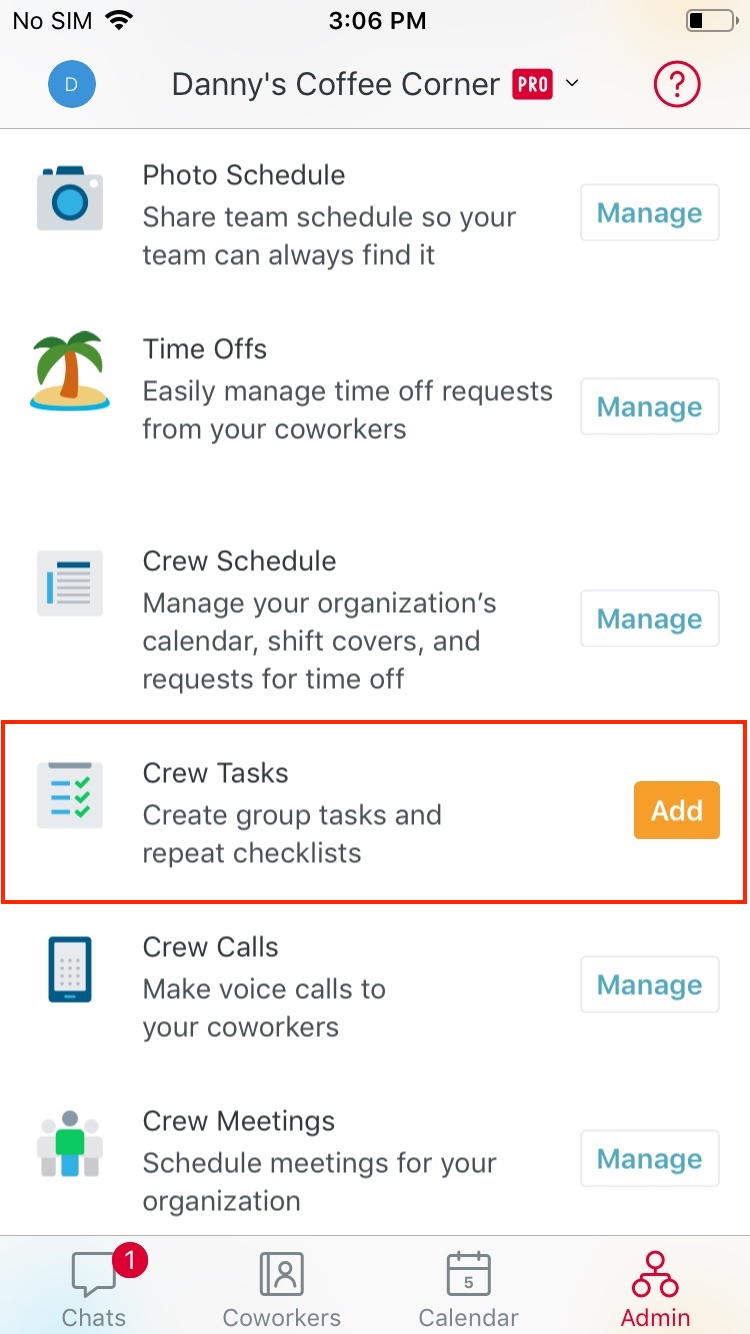 Admins can add the Tasks feature from the Admin tab
Creating a Task
Here's how to create a new task.
From the Chats tab tap the Tasks line item
Tap the Add icon. (Note This icon may look different on different devices.)

iOS Add icon (left); Android Add icon (right)

Describe the new task and tap "Done" at the bottom of the keyboard
Assign the task to the appropriate employee/s or group. (Note On iOS devices, in addition to whichever employees they select as assignees, the person creating the task will also be assigned the task.)
Tap "Create Task"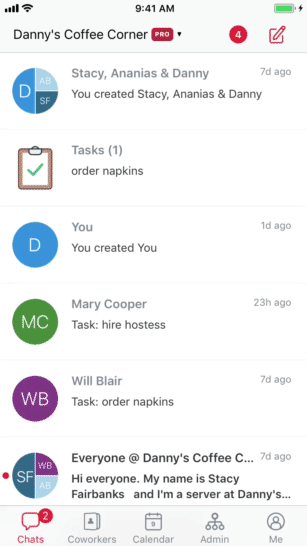 Here's how to create a new task
Note Subscribers to Crew Pro can choose to restrict task creation to Admins only.
The team member (or group members) who has the assignment will receive a notification letting them know about it. The task will also appear in the Task line item on their Chats tab. The person who created the task will be notified when it has been completed. That person can also view all tasks they've assigned from their own Task line item.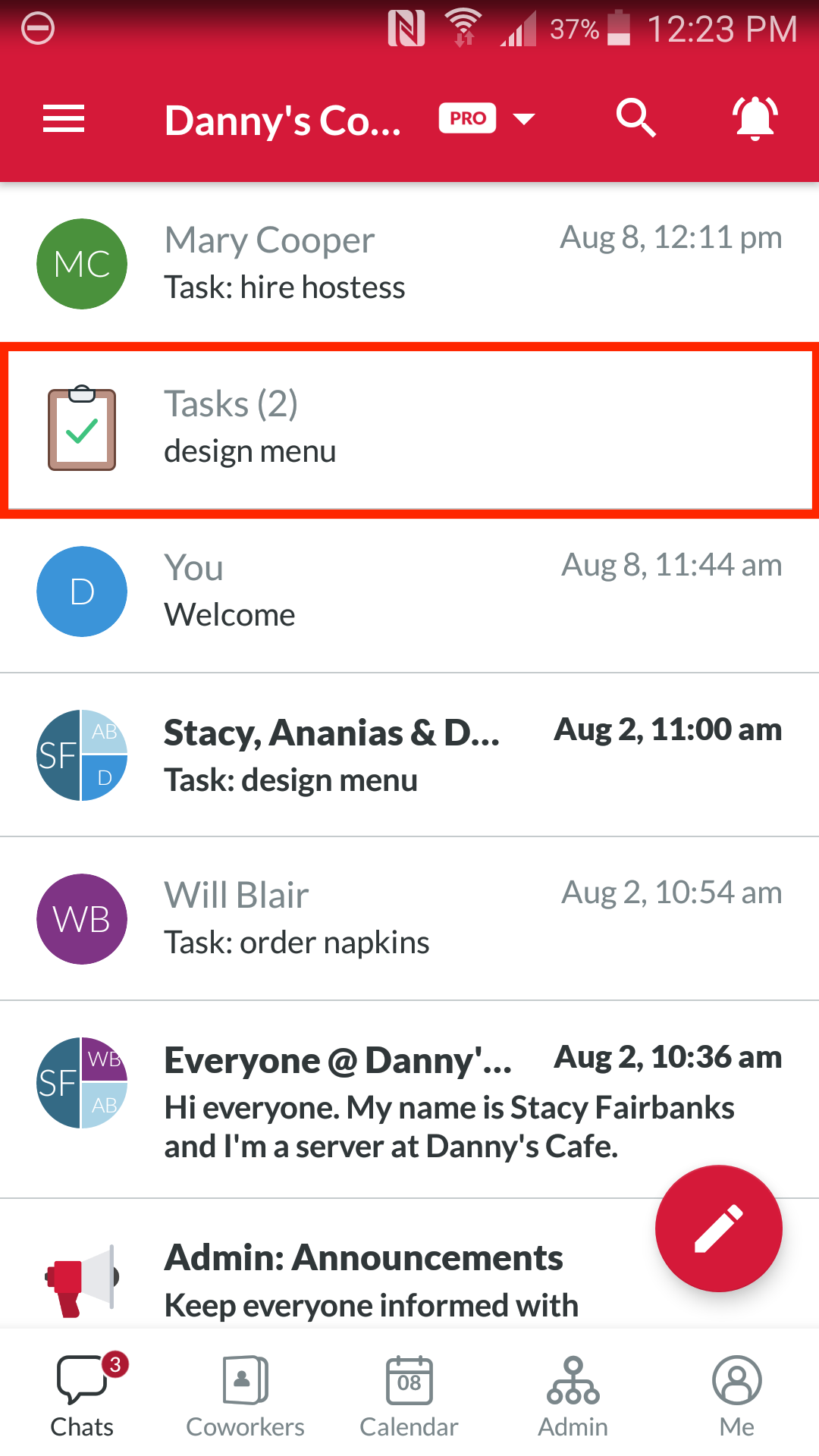 View your tasks from the Chats tab
Only the most recent assignment is visible on the Chats tab, but tapping on the Task line item will reveal all other uncompleted tasks. (Tap "Show Completed" on the Tasks screen to reveal older tasks, as well.)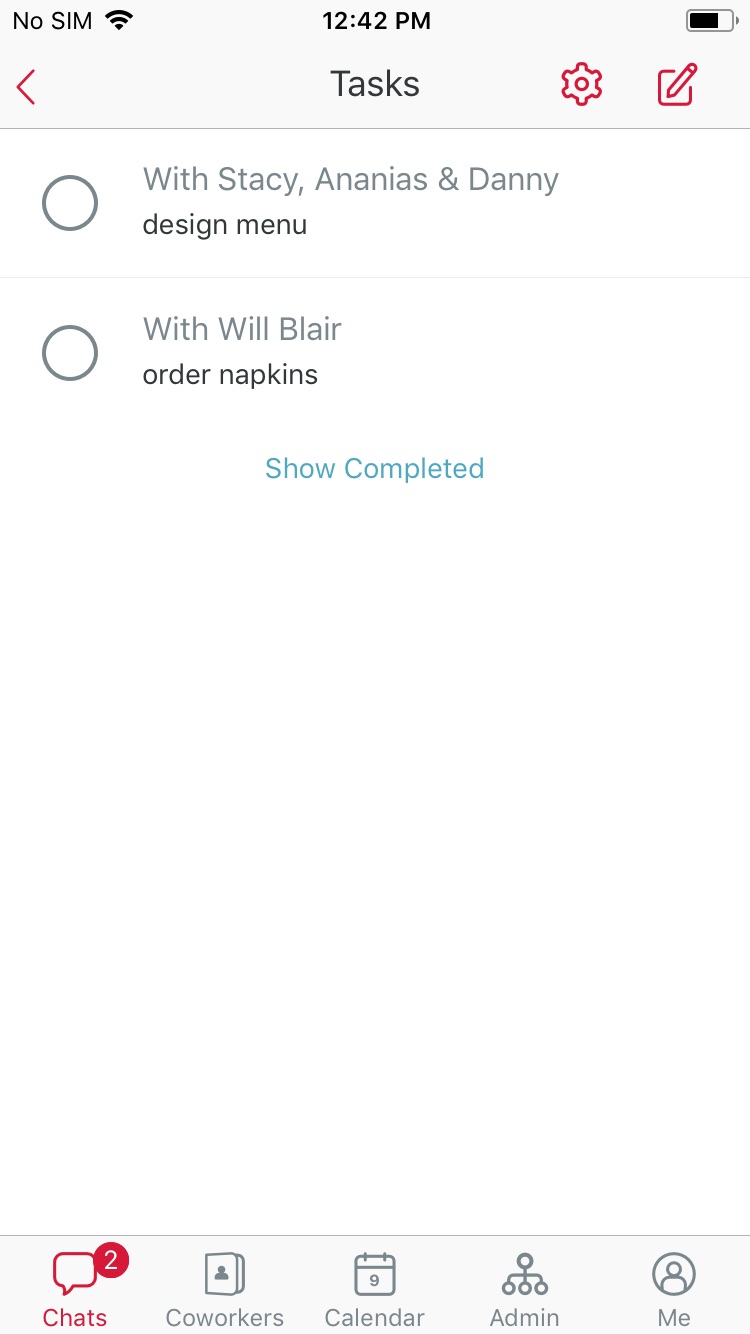 Tapping the Task line item reveals a complete list of tasks assigned
Customizing a Task
Tapping the Task line item reveals the entire list of uncompleted tasks. Select any task to view the Task Detail screen. From here it can be turned into a repeating task. (See "How to Make a Task Repeat" for more info.) You can also set a reminder for the task, delete it, or opt to reward the assignee with a Gold Star when the task is completed.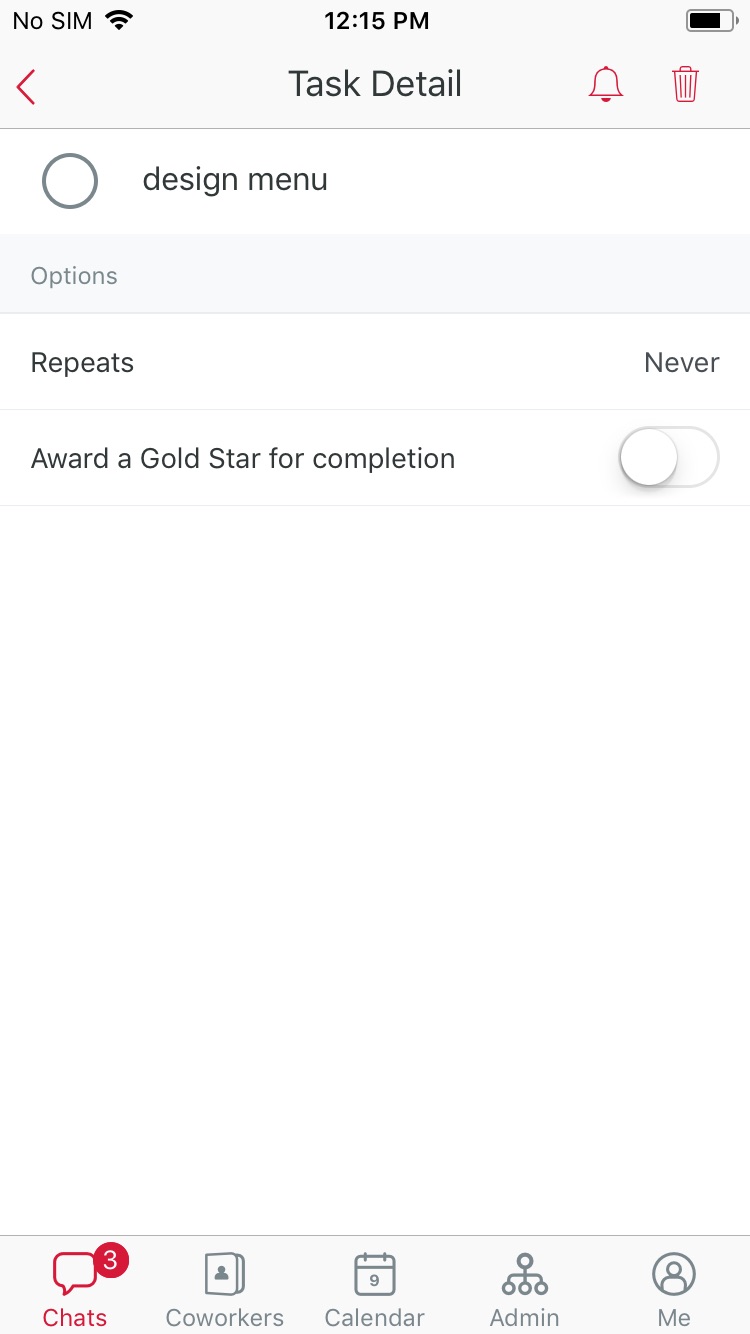 Select any task to view the Task Detail screen
Talking About Tasks
You can also access the Task Details screen from the Chat thread you're having with a task's assignee by tapping "Details" within the Task Box.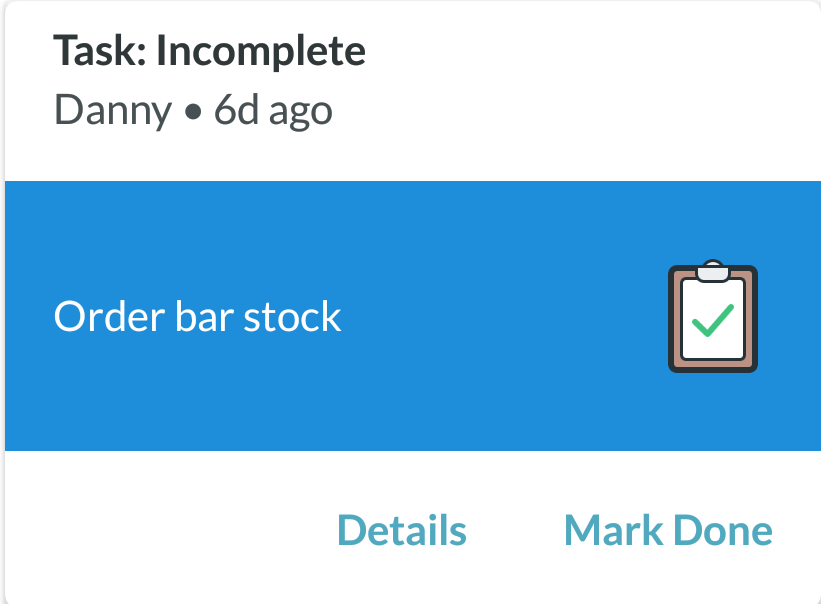 View the details of any created task
This can be important for having conversations about tasks. You can also check the status of the task from here, or mark it as complete.
Note Don't forget that you can assign tasks to yourself! Simply choose only yourself in the list of assignees after you've described a new task (or leave yourself as the single selection for iOS users), and tap "Create."