Which plans can use this feature? Enterprise (for an additional fee)
Crew integrates with Wizardline Technologies. If you use Domino's PULSE™ for creating and managing your team's schedule, you can automatically sync that schedule to Crew via Wizardline Technologies.
Note This is a one-way integration from Wizardline Technologies to Crew. Adding, editing or removing shifts from Crew will not be reflected in Domino's PULSE™.
To enable the integration, follow the steps below.
Step 1—Wizardline Technologies Setup
First, contact your Crew Account Manager or Crew Support to initiate setup. Wizardline Technologies will then share your login information with your company's main contact for Wizardline Technologies. These credentials are required for the integration.
Step 2—Enabling the Integration
Follow these steps to enable the integration through your Command Center account.
Log into Command Center
Tap on "Integrations" from the navigation menu
Locate Wizardline Technologies and click "Add." This will prompt you to enter your Wizardline Technologies account details.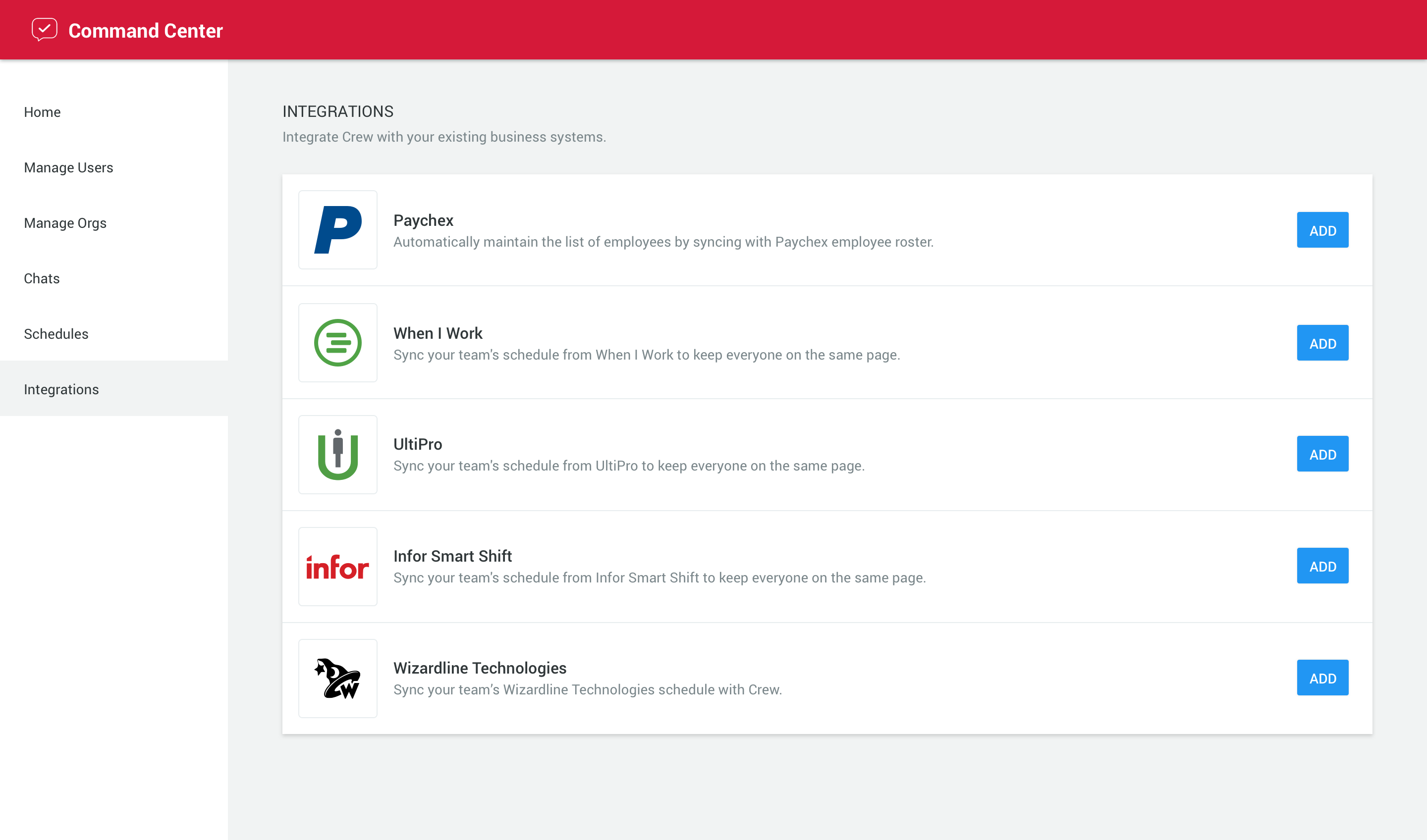 You will be asked to map all locations in Wizardline Technologies to the corresponding organizations within Crew. This ensures that the right schedule data from Wizardline Technologies syncs to the right teams within Crew.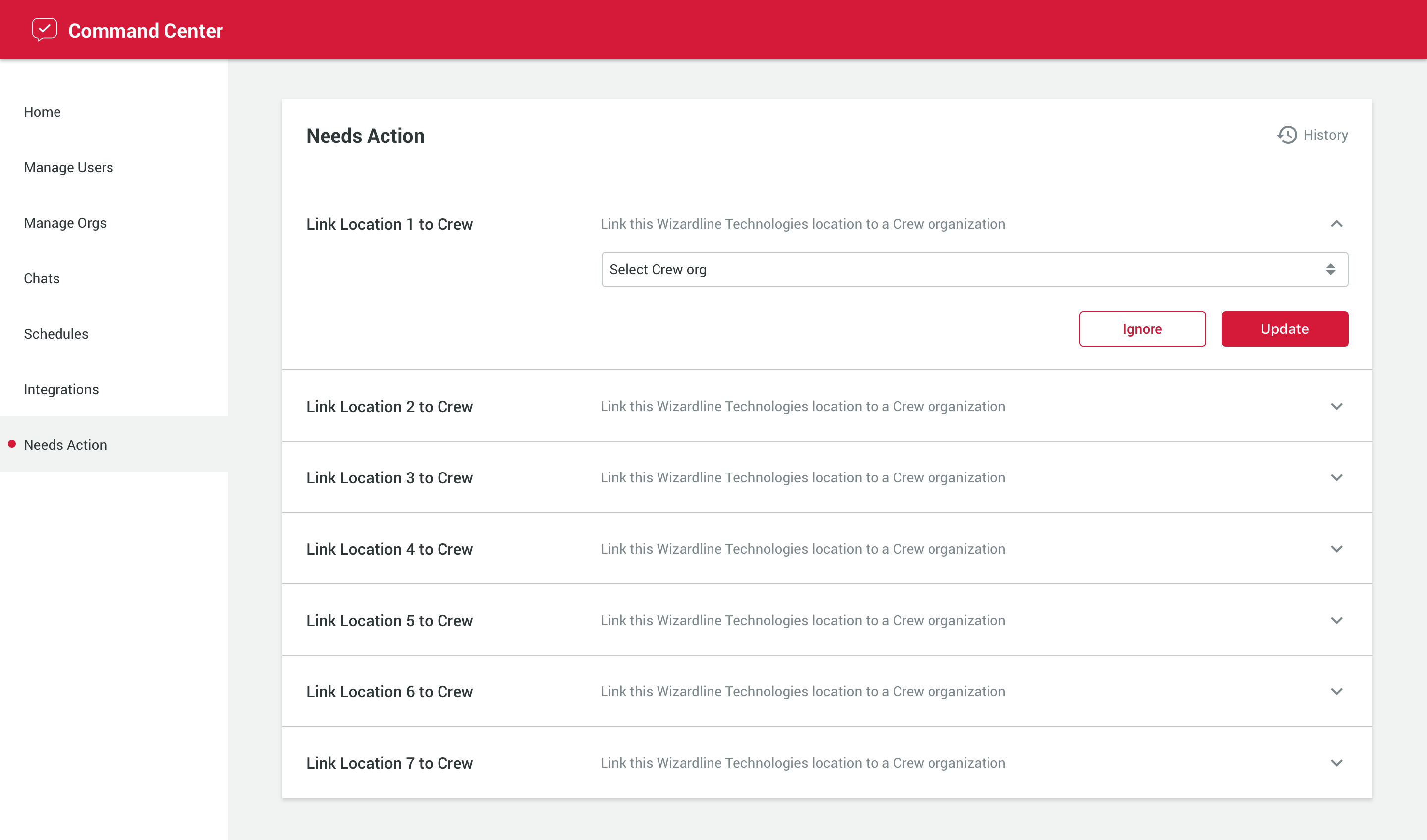 Once you've successfully connected to your Wizardline Technologies account and the syncing process has completed, you'll see your team's schedule automatically appear in the Team view on the Calendar tab.
Clicking on a specific shift will provide more detail about that shift.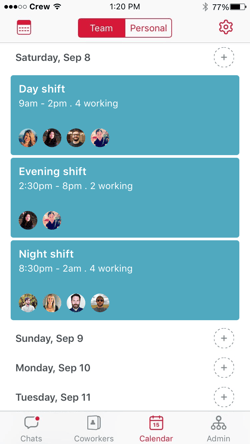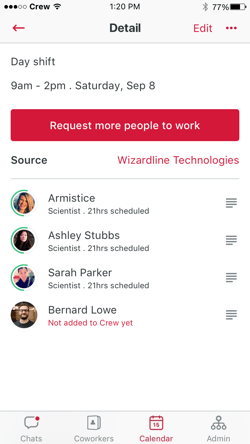 Troubleshooting and Other Info
If you experience any issues enabling the integration, the following information may help in resolving them. If you're still experiencing difficulty please contact Crew Support within the Crew app, or at help@crewapp.com
Team members not in your Crew organization: If there are team members in Domino's PULSE™ that can't be matched to a user in Crew or don't have a mobile phone number, you'll be prompted to invite those users or to resolve those users in the Alerts entry in your Chats/Inbox tab.
Information updating from Wizardline Technologies to Crew: Information will be synced from Wizardline Technologies to Crew when the integration is first installed. After that, information will be synced at regular intervals. Therefore, there may be up to a 24 hour delay from when a new employee, new shift, or schedule change in Domino's PULSE™ is reflected in Crew.