Which plans can use this feature? Enterprise
Overview
Crew integrates with Slack to better connect frontline teams and office employees. Announcements can be sent 'tops down' from Slack into Crew, or teams can set up two-way messaging between Slack and Crew to better coordinate between frontline and home office teams. The Slack integration is available to organizations using Crew Enterprise.
Installing the Slack Integration
The Slack add-on can be installed from the Crew listing in the Slack App Directory or from your enterprise's Command Center. Note: The add-on can only be installed by an administrator of your Crew enterprise.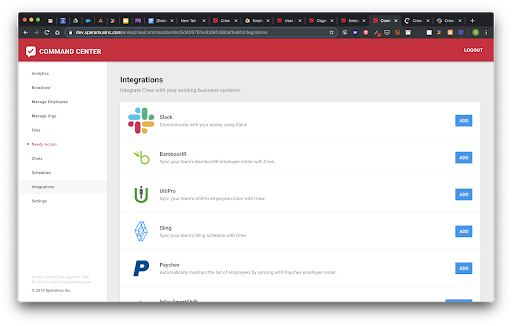 You will be asked to grant Crew access to the Slack workspace that you want to sync with Crew.
Configuring the Add-On
Once installed, click Start Setup to configure the Slack channels that you would like to sync with Crew.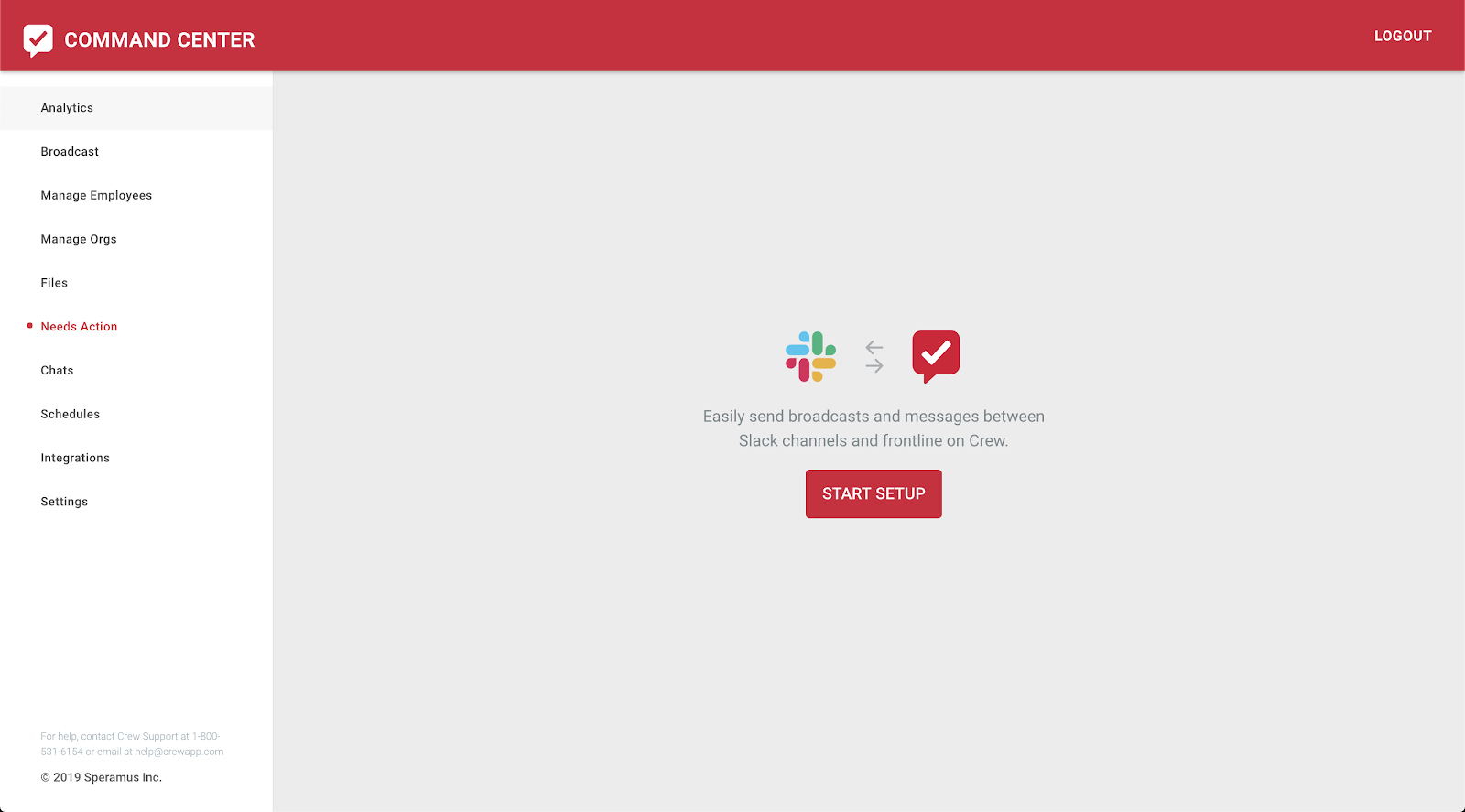 You can choose between Broadcast for one-way announcements from Slack to Crew and Messages for two-messaging between Slack and Crew:
Broadcast: Broadcast one-way messages to all of your frontline teams using Crew. Frontline team members will be able to react but not reply. Broadcast can be setup between a Slack channel and a set of Crew organizations.
Messages: Sync a channel in Slack with a group conversation in Crew, allowing two-way collaboration between home office employees and the right folks in the field. Messages can be sent between a Slack channel and a group conversation in Crew.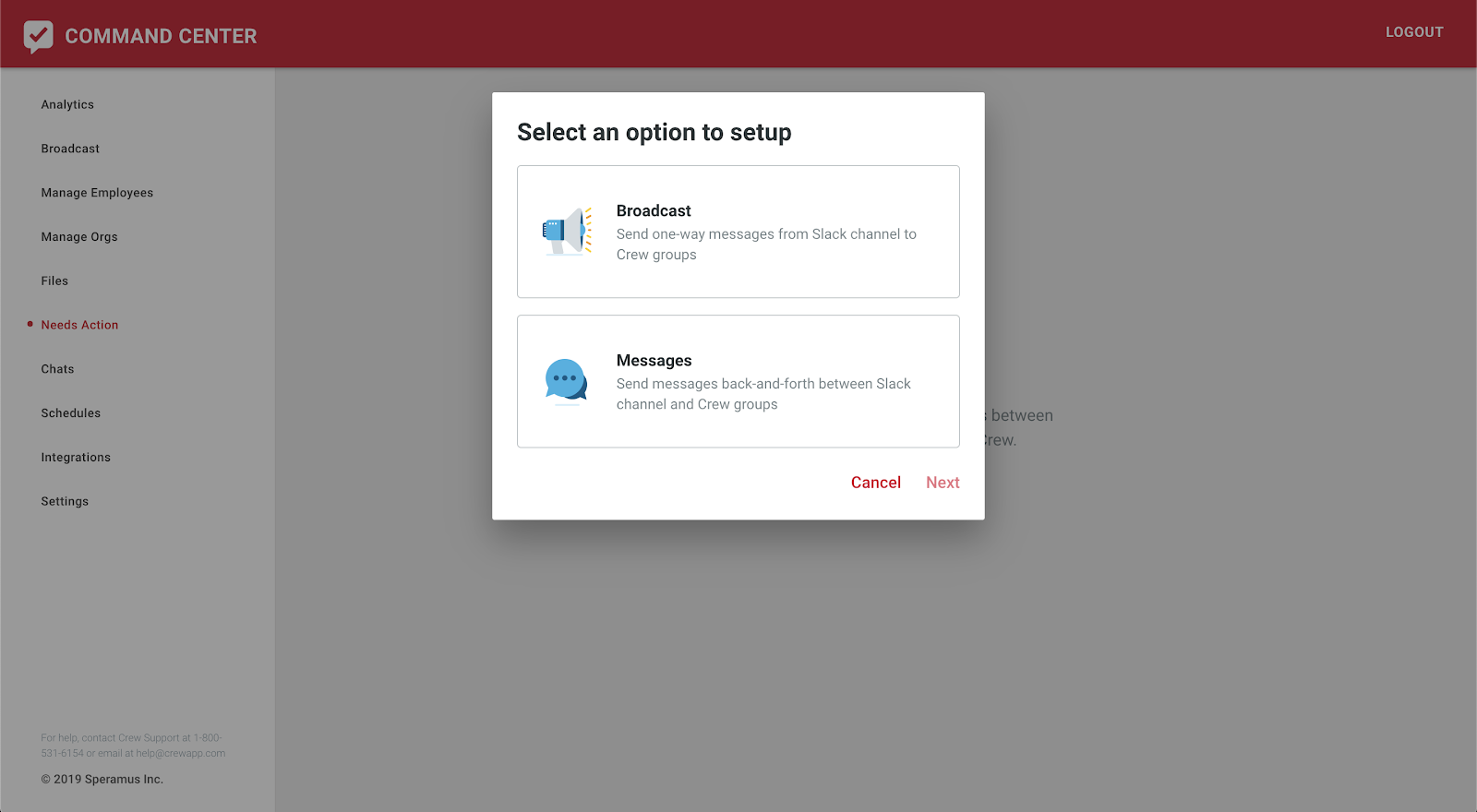 In either setup, reactions in either Slack or Crew will flow between Slack and Crew.
You will see a list of configured connections. Click Edit to change or remove a connection, and click Add new connection to add another connection.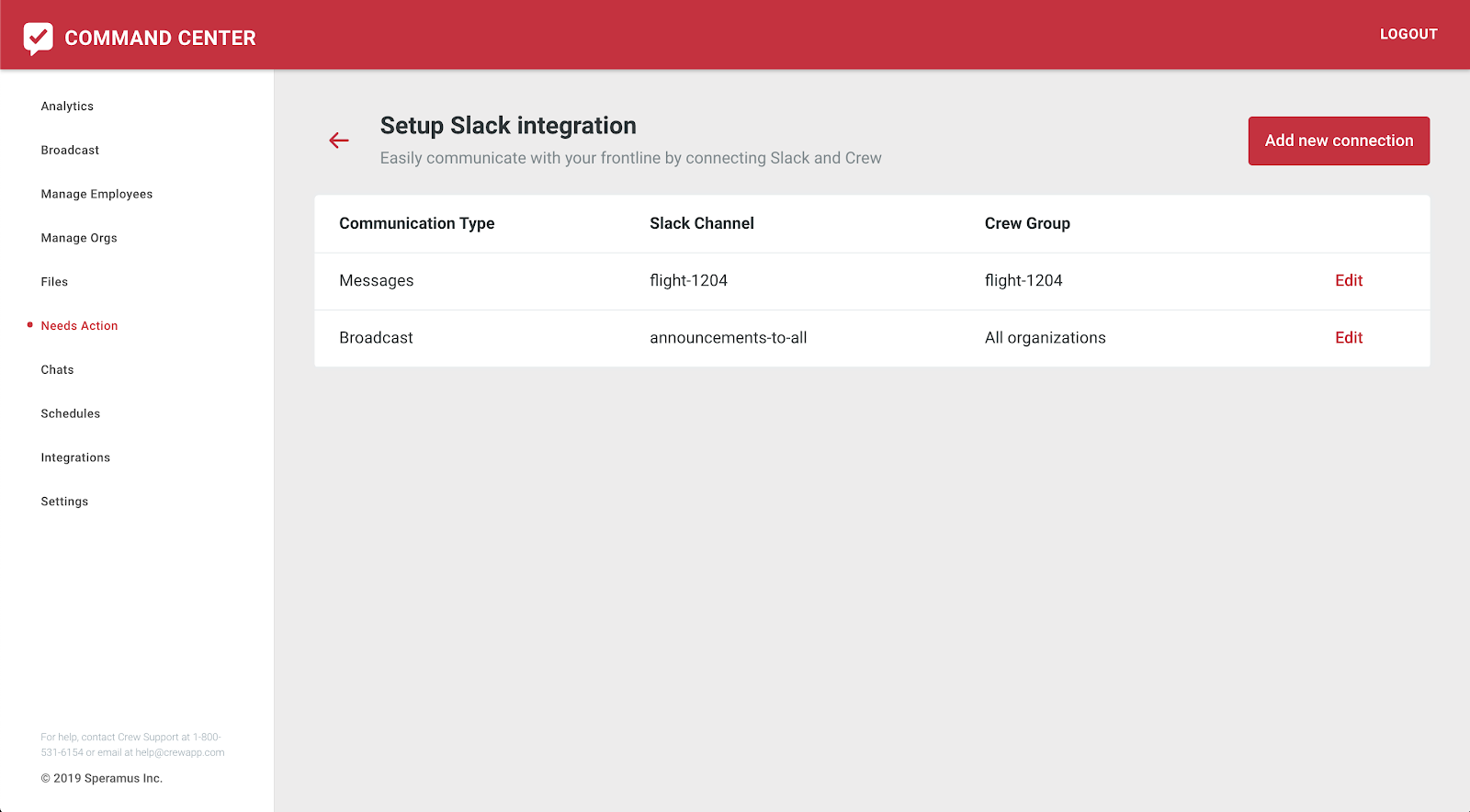 Questions?
For help getting started, email slack-help@crewapp.com.