Which plans can use this feature? Enterprise
Overview
Crew integrates with Facebook to better connect frontline teams and office employees, allowing Announcements to be sent 'tops down' from Facebook into Crew. The Facebook integration is available to organizations using Crew Enterprise.
Installing the Facebook Integration
To install the Facebook add-on, head to your enterprise's Command Center, tap the Integrations tab, and tap the Add button. Note: The add-on can only be installed by an administrator of your Crew enterprise.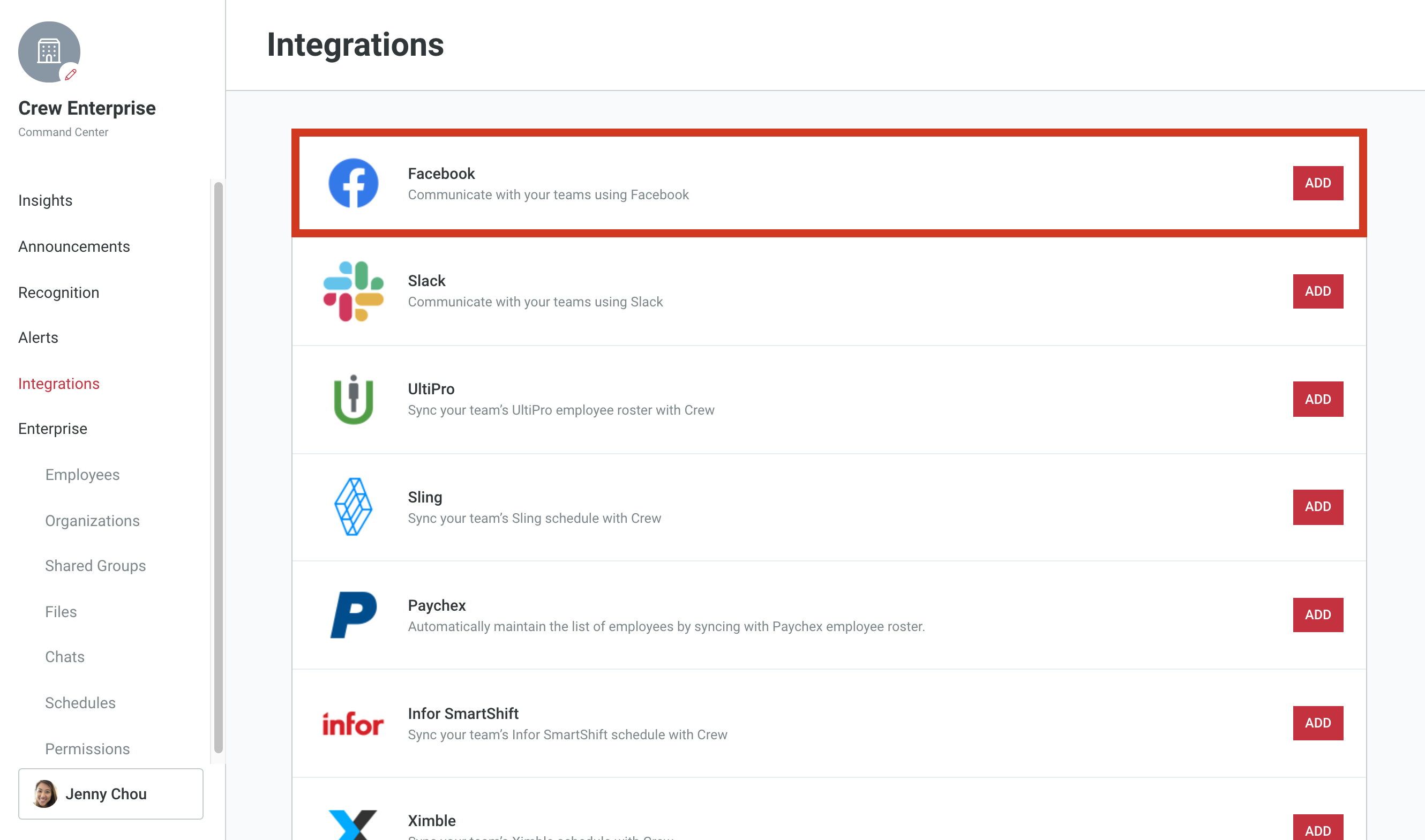 You will be asked to grant Crew access to the Facebook page that you want to sync with Crew.
Configuring the Add-On
Once installed, click Start Setup to configure the Facebook pages that you would like to sync with Crew. You can choose to share posts with all organizations or just specific org sets.
Once your Facebook page is connected, each time a new post is added to that page, a Broadcast Announcement is posted to the relevant Crew organizations. Frontline team members will be able to react within the Crew app but not reply.
On the Setup Facebook Integration page, you will see a list of configured connections. Click Edit to change or remove a connection, click Add new connection to add another connection, or click the 3 dots to uninstall the add-on.